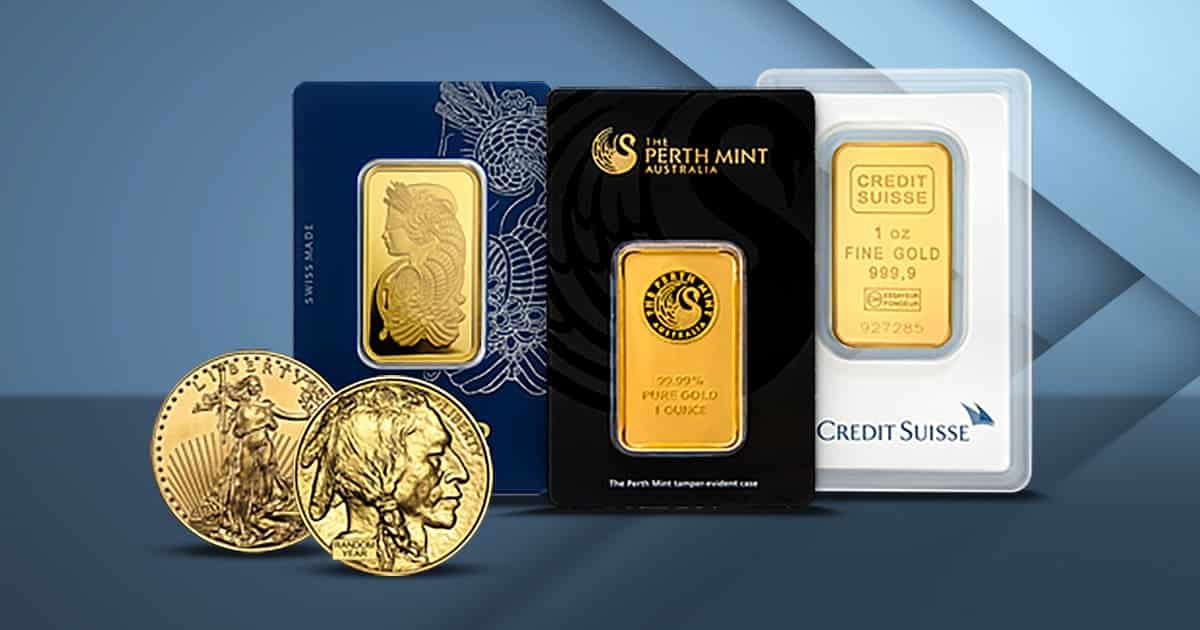 Many See Gold as a Safe Bet and Buy it to Balance Portfolios
One of the most important reasons people buy Gold is because it helps balance their portfolio. Gold's value often increases with economic downturns, the devaluation of the dollar and geopolitical turmoil, making the price of Gold today often worth the investment. Many consider Gold a safe haven for this very reason and, when reviewing the price of Gold today, buy Gold to balance out their portfolio.
Investing in Gold can also mean having a commodity that holds its value during inflationary and deflationary times. When inflation was at highs in 1946, 1974, 1975, 1979 and 1980, those who invested in Gold price per gram or ounce found the real return averaged more than 130%, whereas those who invested in the Dow Jones Industrial averaged a real return of only 12.33%. Similarly, during the Great Depression, Gold prices per ounce soared.
Supply and demand also make the price of Gold attractive. Since the 1990s, most of the Gold supply comes from the vaults of central banks. In addition, it can take 5 to 10 years to bring a new Gold mine online.
DISCOVERING THE GOLD PRICE IS WORTH IT
After reviewing the Gold prices, many decide to invest in Gold for their retirement. Precious Metals IRAs are Self-Directed IRAs. Just like with regular IRAs, any profits on your Gold investment sales can be tax-deferred as long as the proceeds are kept with your reinvestment custodian or transferred to another IRA account. To qualify for an IRA investment, Gold must be at least .995 fine. When people pay today's Gold price and invest in a Precious Metal IRA, they often see the purchases as one way to diversify portfolios and hedge against an economic downturn.
Others purchase Gold simply because they love art and history. These collectors look beyond Gold prices and see the beauty of a Gold American Eagle Coin with its Lady Liberty design, or that coin's inspiration, the Augustus Saint-Gaudens Gold Double Eagle Coins that circulated in the early 20th century. These buyers can't resist the historic connection to art. Others love the historical significance of coins like the South African Gold Krugerrand, first released in 1967 featuring the South African Republic's first president, Paul Kruger. When this set of collectors sees the premium price paid over the Gold price per ounce today, they only see a great investment in artistic history they can hold in their hands. The Gold price is secondary to the numismatic or collectible value of the coins.
Gold is used in many technologies and medical devices, as well as other industrial products, and the demand for Gold jewelry is always high. In addition, governments buy Gold, pushing up the current Gold price per ounce.
Learn more about Gold and Silver price charts here.
APMEX recommends discussing the pros and cons of investing with a financial advisor or professional.