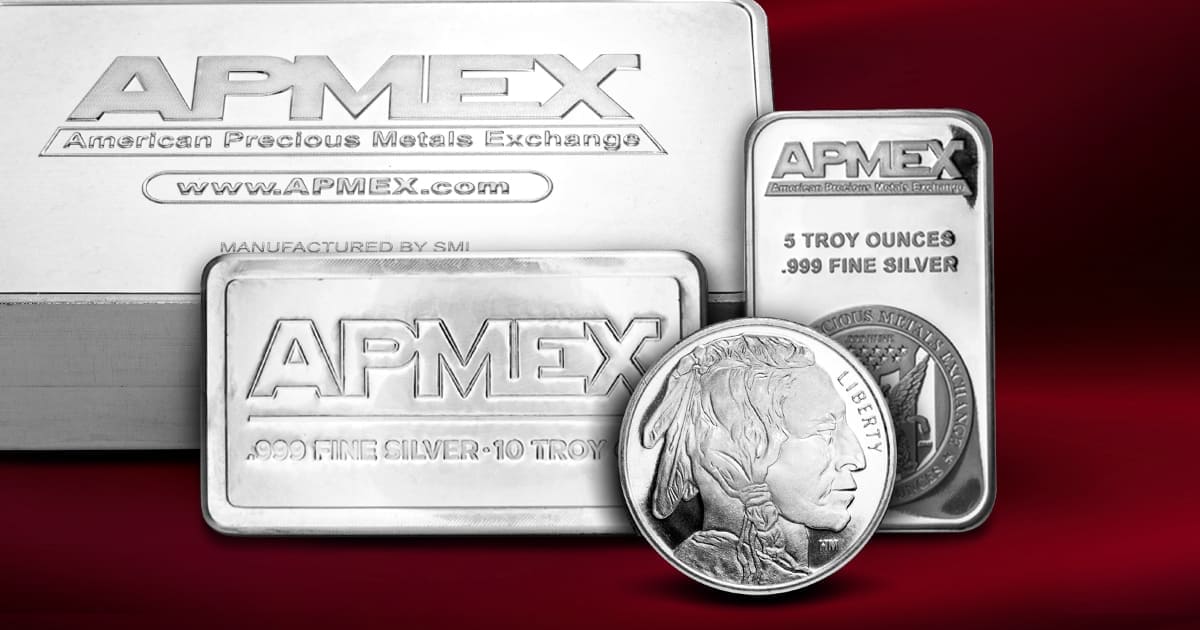 Where Should You Buy Silver Coins, Bars, and Rounds?
Silver is a commonly traded commodity, both in its physical form and in other forms like futures and fractional online investing. But where is the best place to buy it?
Types of Silver
Physical Silver products are among our biggest sellers here at APMEX, and bullion bars, coins and rounds are one of the main ways Silver is traded. Derivatives and ETFs tend not to have as much direct exposure to the metal's spot price and are bought through exchanges like stocks, bonds, and other investments.
Physical Silver can be bought and sold in many places around the country. It's regularly traded through online marketplaces and physical shops.
Places to Buy Silver
Physical Silver has been a medium of exchange for centuries. Though modern circulating coins do not contain Precious Metals, Silver is still an important commodity for its investment and industrial value. That makes it widely available from a variety of retailers.
Older circulating Silver coins can be found at coin stores, which deal in numismatic and collectible coins. These stores may also offer bullion for investment but don't have to. Since coin collecting is a niche hobby and often overlaps with other collectible hobbies, many of these stores may be combined with other interests — for example, comic books, baseball cards or stamps. It's worth checking to see if these other businesses trade in coins as well.
For modern Silver coins, bars and rounds, many businesses trade in bullion. Pawnshops often buy and sell Silver bullion, though their selection is usually dependent on what is brought in unless they do a significant volume. Some stores specifically deal in Precious Metals. Jewelry stores sometimes do some bullion and coin business on the side.
Then you have the online landscape of which APMEX is a part. Coins with collectible and numismatic value can be bought and sold through APMEX and other retailers that deal specifically with those coins. Many of these are small dealers that primarily work through eBay and other auction sites.
Online retailers carry bullion, too. APMEX has a wide variety of different Silver bars, coins and rounds from well-known private and governmental mints. We stock thousands of different products in different sizes for all types of investors.
Investing in Silver isn't hard if you know where to go. Purchase from a reputable dealer with a wide selection, one that you can trust. 
Browse our wide selection of Silver products and get started today.