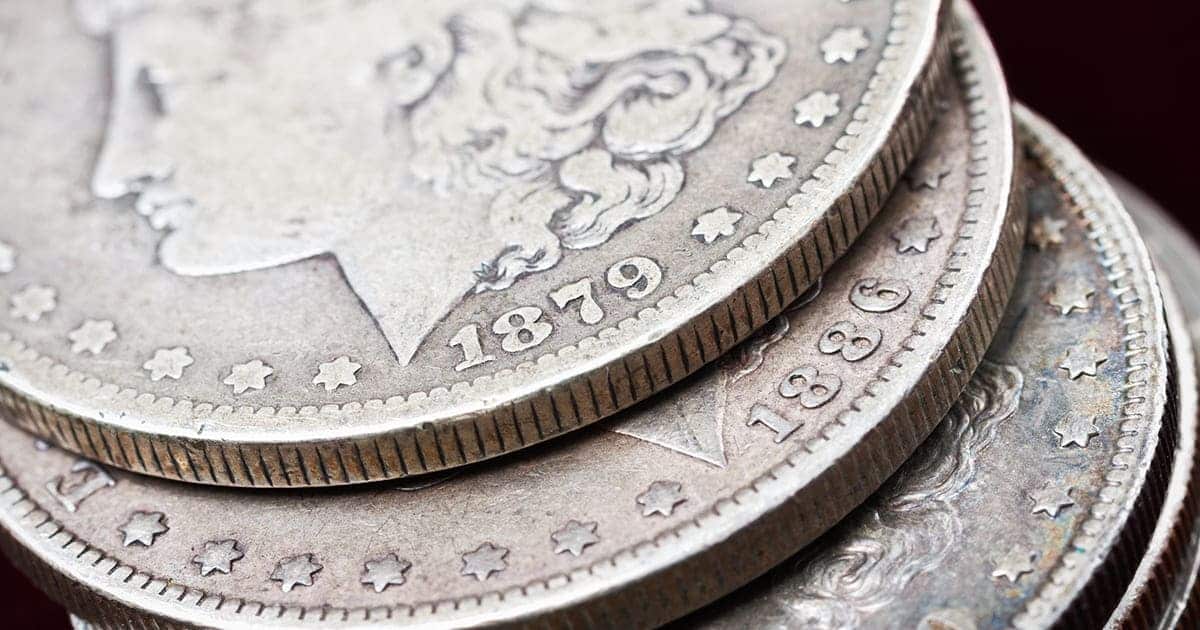 The Assassination of William McKinley and 1916-17 Gold Dollars
William McKinley had won a hard-fought Presidential campaign against William Jennings Bryant in 1896 and he also won their rematch in 1900. These two elections pitted McKinley who supported a gold monetary platform against Bryan's propensity for using Silver.
On September 6, 1901, President William McKinley was visiting the Pan-American Exposition, being held in Buffalo New York. Much like his Vice President, Teddy Roosevelt, McKinley fancied himself as a "man of the people." He didn't want his bodyguards to interfere with his meeting the voters of America. So he visited the Exposition with aides rather than security.
McKinley was inside one of the most popular attractions at the Exposition, the Temple of Music. As McKinley was shaking hands with visitors to the Exposition, he was approached by Leon Czolgsz, who was an unemployed glass-maker. He was also a believer in the philosophy of anarchy and felt that McKinley was a symbol of oppression. Czolgsz had a .32 caliber revolver hidden in his handkerchief and as he approached McKinley who was trying to greet him, he fired two quick shots. One bullet grazed McKinley while the other lodged in his abdomen. Despite heroic efforts to save him, he died 8 days later and Vice President Teddy Roosevelt became the 26th President of the United States.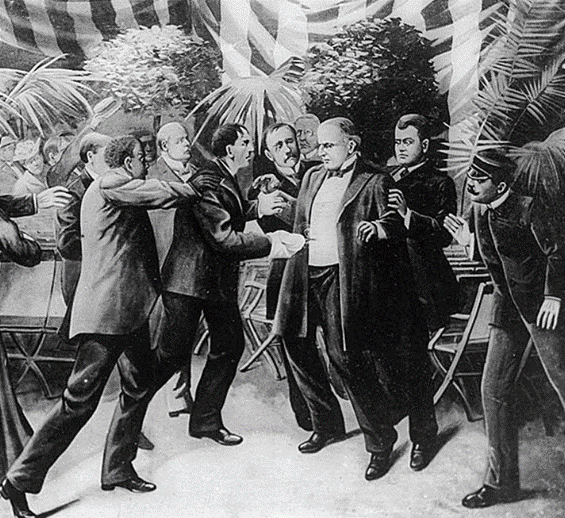 Any presidential assassination shocks the country and this was the third assassination in 36 years. At first when the 1903 Louisiana Purchase Exposition was held and coins were issued to fund it, a gold dollar coin had been planned to honor Thomas Jefferson, who made the original Louisiana Purchase in 1803. But an additional coin was added to also honor recently slain President McKinley. It was originally supposed to be struck as a Commemorative Silver Dollar, but McKinley was a strong proponent of the Gold standard rather than Silver. So another Gold Dollar was struck.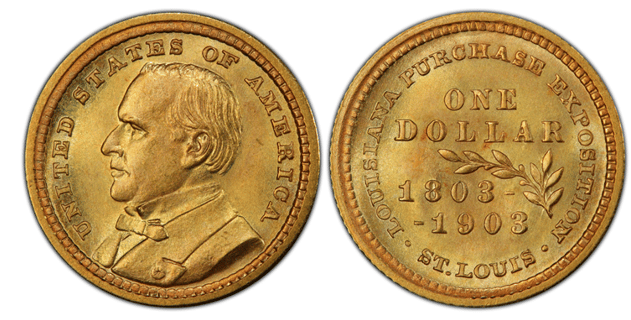 The birthplace of William McKinley wanted to create a monument for him and legislation was passed in 1915 on how to fund the monument. Gold commemorative coins would be struck to raise funds. The Coin(s) was the 1916 and 1917 McKinley Gold $1.00 coins.
They had an authorized mintage of 100,000 coins but only about 30,000 were minted. Of these, 20,000 were sold, – 15,000 of the 1916 issue and 5,000 of 1917. A number of these coins were sold at a reduced price to Texas coin dealer B. Max Mehl who made a secondary market in these coins. The remaining 10,000 pieces were returned to the Mint for melting.
Designed by Charles E. Barber, the coins had a bust of McKinley facing left with "UNITED STATES OF AMERICA" and "Mc KINLEY DOLLAR" around the obverse periphery.
The reverse, designed by George T. Morgan, depicts the Memorial being built in Niles, Ohio, as the central vignette. "Mc KINLEY BIRTHPLACE" and "NILES OHIO" in two lines above the memorial with the Date "1916" and "MEMORIAL" at the bottom periphery.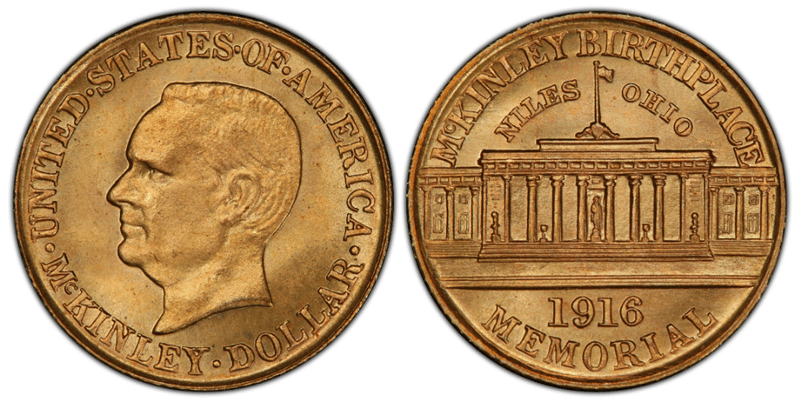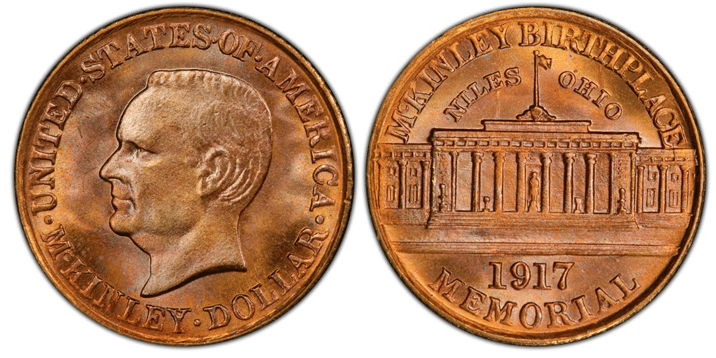 | | | | | |
| --- | --- | --- | --- | --- |
| Coin | Type | Mintage | AU Value | Unc Value |
| 1916 | Mc Kinley Dollar | 15,000 | $450 | $2,000 |
| 1917 | Mc Kinley Dollar | 5,000 | $500 | $2,250 |
Expand your collection today and shop our assortment of U.S. Classic Gold Commemorative Coins.