Mint Proof Set (1856-)
A proof coin used to be a coin used to check dies and keep copies for the archives, but in modern times proofs have become highly collectible issues of a particular coin. Proofs are a particular process used for the coin, not necessarily the condition. There can be proofs in low condition as well as high, but in modern times since proofs are struck solely for collection, they tend to be in fairly high condition. It is possible for regular issue proofs that have minor imperfections due to handling.
Before 1856, proof coins were almost never made. After that point, some were sold, but they were often sold individually instead of as sets. Proof coins were struck in older coin series, but the heyday of proofs has been in the 20th century and onward. Regular proof coins can be identified by the clarity of the detail, the quality of the luster, the sheen of the surface and the crisp wire edge.
Some proofs have other features. Frosted proofs have a mirror-like field with satin or frosted elements in the design. Brilliant proofs are uniformly mirror-like with sharp details. Matte proofs have a matte, granular surface and were rarely struck. In addition, there are rare coins that look like proofs but are not due to polished dies used in the course of regular circulation strikes. These are considered "proof-like" coins, not true proofs.
Modern proof coins are made with hand-selected dies that are polished and cleaned, then frequently cleaned during the striking process and often replaced. Every 15 to 25 impressions the die will get serviced. The blanks themselves are also polished and cleaned, then hand-fed one at a time to the press and given multiple strikes from the dies at slow speed with extra pressure. This allows the die to bring up details that regular circulation strikes would not get.
Proof coins were struck from 1936 to 1942 at the Philadelphia Mint after 40 years of not being created. They were stopped in 1943 and resumed in 1949, and they stopped again in 1965 and resumed in 1967. Special Mint Sets replaced the U.S. Mint Proof Sets for that time period.
All sets include the cent, nickel, dime, quarter and half dollar. Some include dollars. The dollar was included from 1973 to 1981 and from 2000 on. In 1999 these were sold separately. The advent of the 50 State and Territory quarters meant that each proof set had five different quarters in it for those years from 1999 to 2009, and some other sets also have extra coins because of unique reverses. There are also unique sets like the Special Prestige sets with commemorative coins that were sold from 1983 to 1997, the four-piece Presidential dollar sets sold since 2007 and the American Legacy Collection sets.
There are also Silver proof sets struck by the Mint that have a dime, quarter and half dollar in 90% Silver (with the exception of 1976, which is 40% Silver). In 2019 the standard purity was changed to 99.9%.
Historical Significance
Proof sets are a snapshot of the coins of their period, showcasing the designs used in a unique and visually interesting form. They do not have a lot of historical value outside of that, as they were never made to be circulated and were specifically compiled for collectors.
Numismatic Value
Most proof sets are not worth much more than they were when they were made, especially newer sets. Some are worth less than they were when they were struck. There are some rarities, though. The 1975S with no S dime is worth over a quarter-million dollars, and the other sets that also do not include an S dime are very expensive and rare.
Expand your collection today and shop our assortment of U.S. Proof Sets.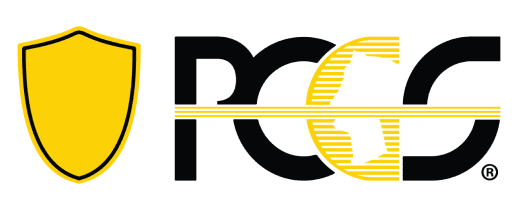 PCGS Products
You need the most up-to-date pricing on your coin collection. That's why APMEX has partnered with PCGS, the premier grading authority in the world of rare coins, to bring you constantly updated pricing on collectibles and rarities. PCGS has been grading coins since 1986, bringing consistent standards of quality to a fractured industry. In the years since they have remained a source of reliable information on the current collectible and rare coin market.