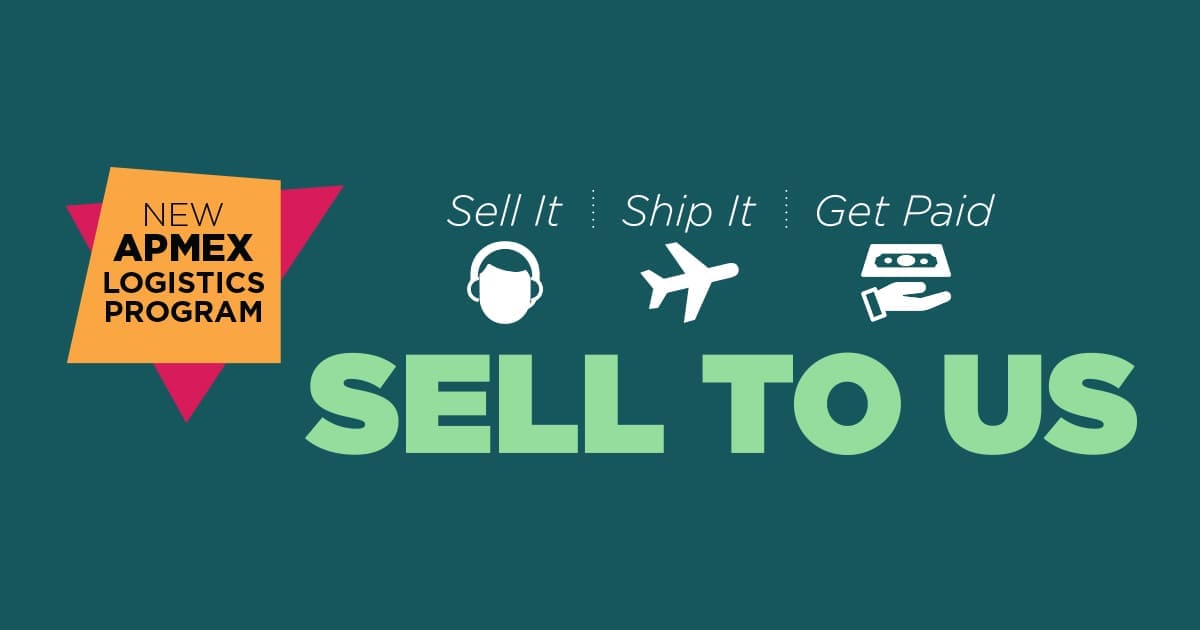 Selling to APMEX is easy with the UPS Logistics Partnership!
By now you are aware that APMEX is the nation's largest Precious Metals e-retailer, but did you also know we are one of the largest buyers of Precious Metals and other collectibles? We have purchased more than $1 billion from the retail market, between bullion, numismatics, semi-numismatics, rare coins and currency.
We recently revamped our buyback program and added new benefits that make the process of selling to APMEX even easier and quicker, meaning you can get paid fast. From expedited shipping at discounted rates to providing helpful instructions and guaranteeing next-day payment, it just makes sense to sell to APMEX no matter what product you have.
We have an exclusive relationship with UPS, which makes selling your items to APMEX easy, as it should be. You can either request a quote through our online form or, if you are ready to sell, just follow the simple steps below.
Call – Let us know what you are looking to sell and in what quantity.
Lock in your price – Our Purchasing team will lock in your price on the phone.
Pack and ship the product – We email you all necessary UPS shipping labels and complete instructions on how to securely package and ship your products.
Get paid…fast – From the time your full order arrives at our facility, we guarantee to process and release your payment by the next business day (restrictions apply).
When we say we guarantee one-day payment, we mean it. If for any reason we fail to process your payment by the next business day upon receipt of your entire order, we will send you a $10 voucher to use on a future APMEX.com purchase.
UPS ships all orders to us fully insured via Next Day or 2nd Day Air, meaning our in-house team can quickly begin the process of checking in and verifying the product. And selling to APMEX is not only available to those who purchase from us. As long as we can authenticate each item, it doesn't matter where you bought it from.
Get started today by calling our Purchasing team at (800) 514-6318 or, if you have numerous items to sell, you can easily request a quote online. The quicker you decide to sell, the quicker you can get paid.
Learn more about selling Gold and Silver to APMEX.