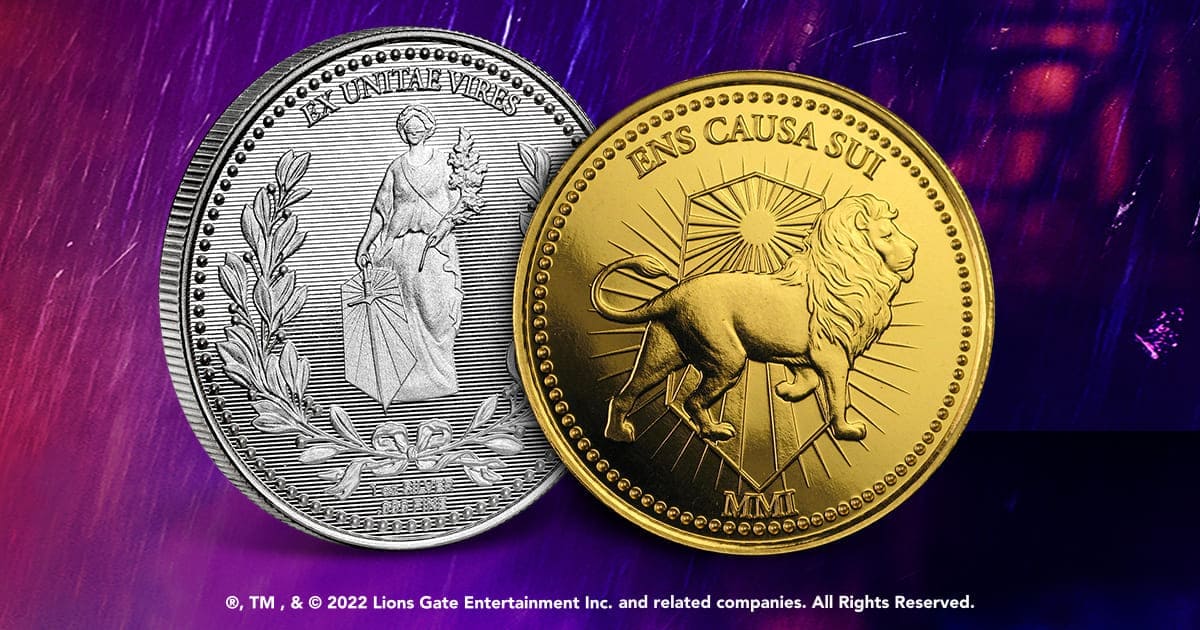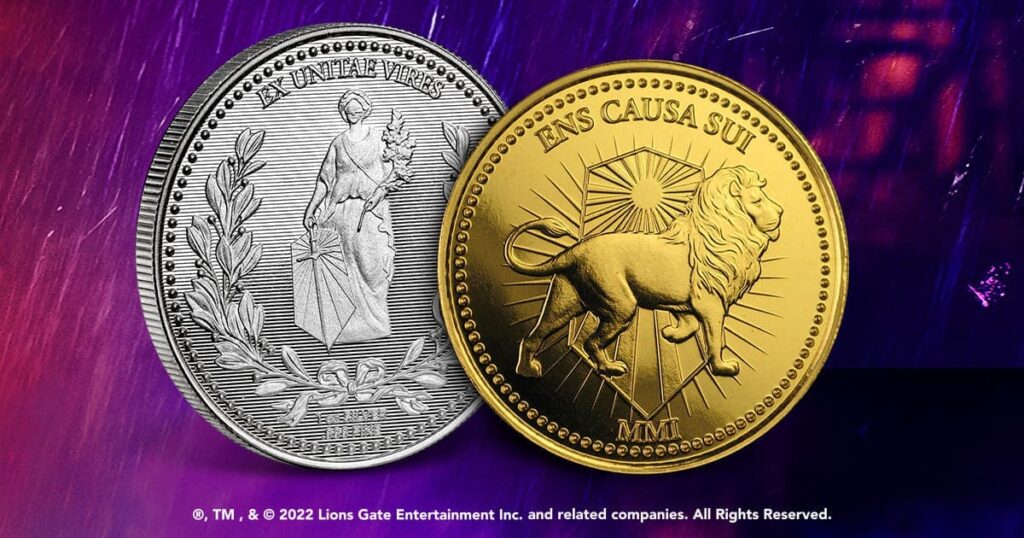 Find Silver and Gold John Wick Rounds at APMEX
APMEX teamed up with Lionsgate, the studio behind the action film franchise, to release a series of Gold and Silver rounds to celebrate the third film in the saga, John Wick: Chapter 3 – Parabellum.
These limited-mintage rounds mimic the film's iconic Gold coins, down to the finest details. On one side, a lion appears striding in front of a shield with sunbeams in the background. The Roman numerals MMI and the words "Ens Causa Sui" surround the lion.
The other side of the Gold and Silver rounds shows a blindfolded woman holding a sword and shield in one hand and a bouquet of leaves in the other. Above Athena is the Latin phrase "Ex Unitae Vires."
APMEX is offering four versions of these John Wick rounds. The 1 oz Proof Gold and 1 oz Proof Silver versions have a micro mintage of 100 rounds each and come in a custom branded box with an individually numbered certificate of authenticity.
However, the entire available mintages of the Proof John Wick rounds were completely sold out within 48 hours of launch. Collectors can still get their hands on the BU Gold and BU Silver rounds, which both come in protective plastic capsules, with orders of 20 Silver rounds coming in tubes sealed with special John Wick branding.
Celebrate the third installment of one of the most popular action film series with these Gold and Silver rounds, available exclusively at APMEX.
Expand your collection today and shop our assortment of John Wick Gold and Silver Continental coins.