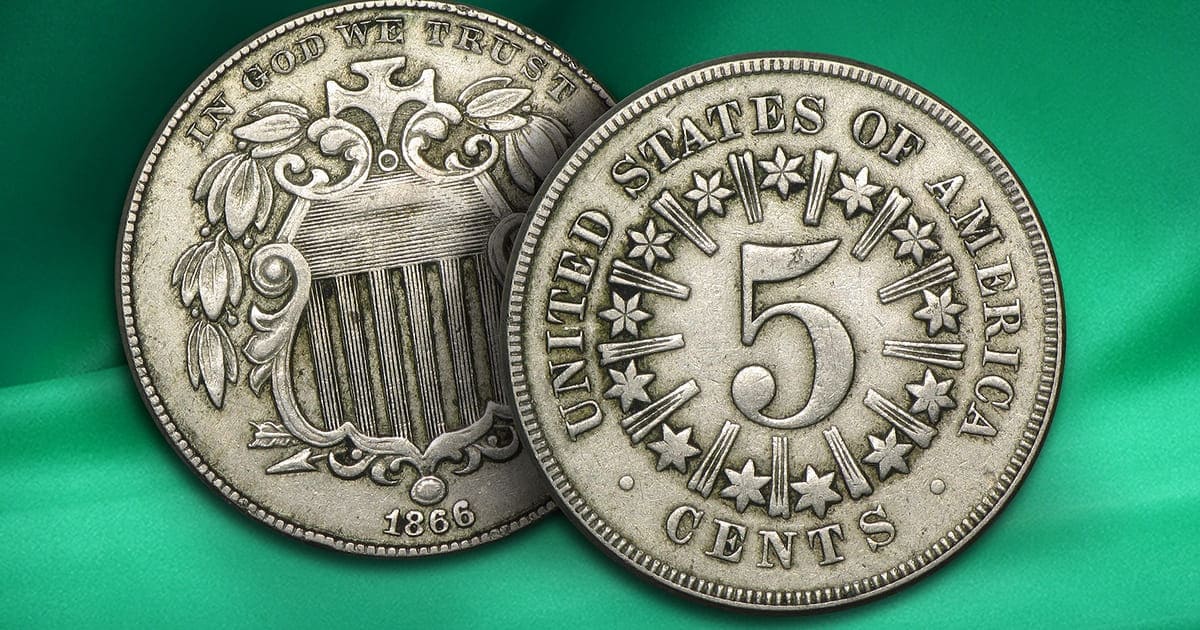 Learn About the 1866 – 1883 Shield Nickel With Rays
Minted from 1866 to 1883 the Shield Nickels are an integral part of U.S. coinage. The 1866 Shield Nickels are highly sought after by collectors because of their history. Previously known as a half dime, these shield nickels have high levels of Silver in them, making the bullion value high as well.
The Shield Nickel was the very first nickel struck for production by the United States Mint. In 1866 more than 14 million coins were produced. The reason the nickel coin came into being was that during the U.S. Civil War (1861-1865) everyone on both sides hoarded Gold and Silver coins when they could find them. Prior to 1833, no nickel 5-cent coins existed.
To alleviate the Silver shortage and the general shortage of coinage, the U.S. Mint began striking these coins. The reverse depicted the number "5" inside a circle of 13 stars. The design included unique rays between the stars, but the rays didn't strike up well, so in 1867 the die was changed to eliminate the rays, causing there to be two varieties of Shield Nickel in 1867.
Shop our assortment of rare coins and expand your collection of Shield Nickels today.