Learn What a Burnished Coin is and How to Spot One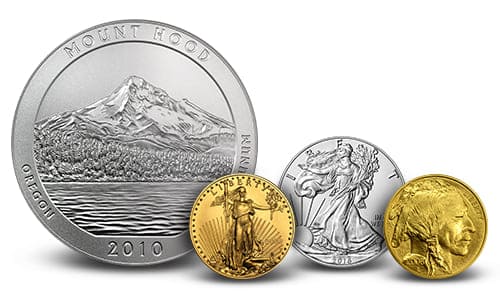 The first burnished Silver American Eagle coins, released by the U.S. Mint in 2006, created a sensation among collectors. In celebration of the Silver Eagle design's 20th anniversary, the burnished finish added distinction and rarity to the world's most popular bullion coin. Burnished Gold Eagles and Platinum Eagles followed with enthusiastic support from numismatists. With the exception of 2009 and 2010, when the U.S. Mint was overwhelmed by the demand for standard bullion, the U.S. Mint has issued a limited number of burnished Eagle coins annually.
Identifying a burnished coin
Numismatists use the term burnished to describe the coins' unique finish. Burnished coins appear matte and less shiny when compared to a standard bullion coin. This is the result of polishing the blanks before they are struck. Some collectors believe burnishing adds longevity to the design. It is important to note the U.S. Mint identifies burnished coins simply as uncirculated coins.
The U.S. Mint's burnished Eagle coins are produced in limited quantities only at the West Point Mint in New York. For this reason, the coins include a "W" mintmark beneath the reverse image. In recent years, the U.S. Mint has expanded burnishing to some limited-quantity designs, including the popular America the Beautiful series.
Expand your holdings and shop our assortment of burnished Silver American Eagle coins today.