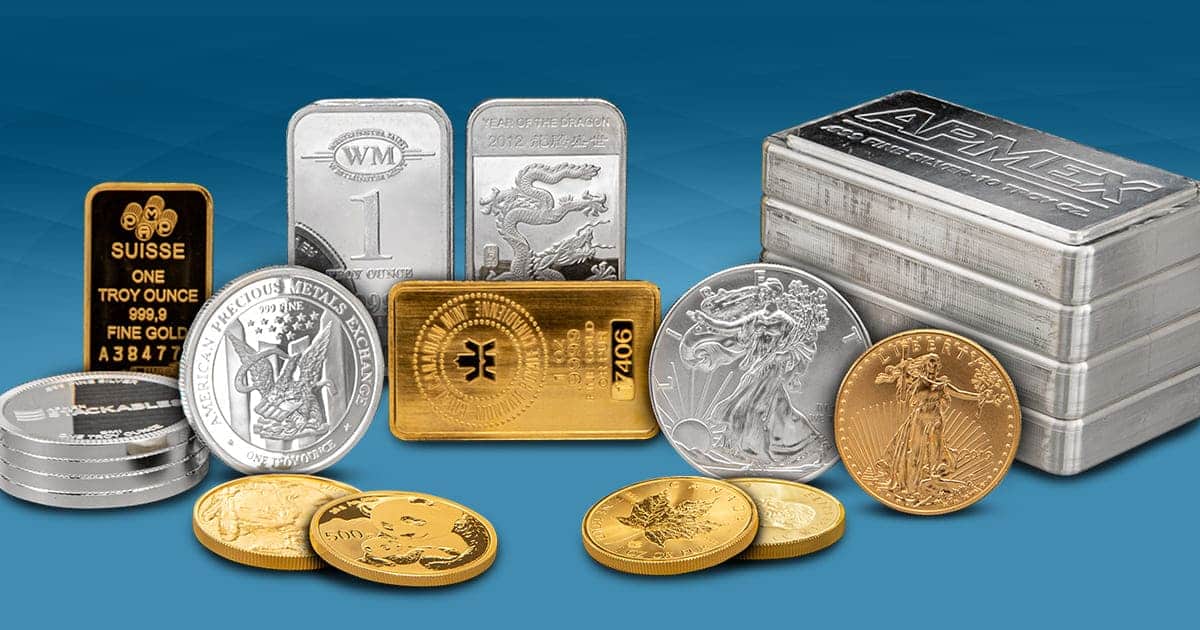 Learn About Buying Precious Metals at Spot Price
Spot is the term for the current market price for 1 oz of any given Precious Metal, which is always changing (like stock prices changing minute-by-minute throughout the day). As an investor, it makes sense to try and buy Precious Metals close to spot with a low premium. Several product lines have a history of premium appreciation, which is when the premium of a particular coin increases due to limited availability or various other factors. Unfortunately, it is nearly impossible to buy at spot price. While a low premium is nice, the smart investor won't hesitate to pay a higher premium if they could see a return when selling their Precious Metals.
All Precious Metals items are sold with a premium, or an additional cost above the spot price that covers costs associated with the product, such as the mining and refining process, production and any numismatic or collectible value.
Stay up to date with Precious Metals prices with the APMEX app. Find it on the Google play Store for Android devices and on the iOS App Store for iPhones today.
TIPS TO SAVE ON PRECIOUS METALS
If your goal is to get as much metal for your money as you can, shop with the following tips in mind:
COMPARE RETAILERS:
In addition to shopping for the best prices, be sure to shop for a retailer you can trust. There is nothing worse than receiving counterfeit goods or items in a worse condition than they're advertised.
CONSIDER OTHER THINGS BESIDES COINS:
By investing in Silver or Gold rounds or bars, you will likely avoid additional numismatic costs associated with coins.
BUY IN VOLUME:
APMEX offers volume pricing on many items to help you save on your purchase when you buy a greater quantity.
WATCH FOR SPECIALS:
Retailers often offer specials and promo codes for valued customers.
Learn more about Gold and Silver price charts here.