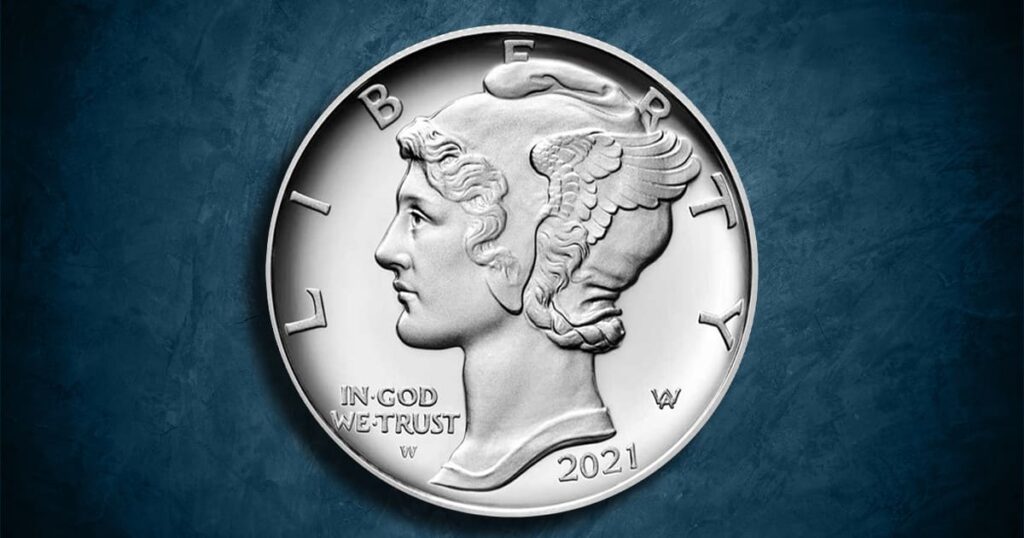 The United States recognized that Palladium was a viable metal for striking coins and did so for the very first time in 2017. However, Canada had been striking Palladium Maple Leaf coins since 2005. But numerous other countries even beat Canada to the punch.
Sierra Leone first struck a Palladium coin way back in 1966 and the island nation of Tonga followed in 1967. Palau, China, Slovakia, Australia, France, Portugal, the Soviet Union, and Russia (later) all minted Palladium coins. In fact, the Soviet Union (now Russia) leads the world in the production of Palladium bullion coins.
The Congress of the United States passed a bill, Public Law 11-303 – The American Eagle Palladium Eagle Bullion Coin Act of 2010 – authorizing the production and distribution of a One-Troy Ounce Palladium bullion coin. But it wasn't until 2017 that this coin became a reality. The American Palladium Eagle bullion coin was a One Ounce coin with a nominal face value of $25.00.
This Palladium coin may be considered to be a tribute to Adolph A. Weinman. It utilized a faithful reproduction, on the obverse, of Weinman's Mercury Dime coin from 1916 – 1945. It depicts Miss Liberty wearing a Phrygian cap with wings on it. When first released in 1916, the public thought it was supposed to represent the Roman God Mercury. Instead, the winged cap represented "freedom of thought." On the upper periphery is the word "LIBERTY," and below and in front of her face is the phrase "IN GOD WE TRUST." The date of striking is below the truncation of her neck.
The reverse of this Palladium coin is taken from Weinman's 1907 American Institute of Architects gold medal depicting an eagle on a rock with a branch in its beak. On the upper periphery is "UNITED STATES OF AMERICA," and to the left the denomination is expressed as "$25." The lower periphery has on two lines " 1 OZ. Pd .9995 FINE," and the motto "E PLURIBUS UNUM."
While the 2017 coin was Uncirculated, the 2018-W was a Proof coin, the 2019-W coins were struck as Reverse Proofs. The 2020-W coin was struck as a Burnished Uncirculated and the 2021 dated coins were struck in Uncirculated and Proof.
While popular, the demand never increased any year's mintage beyond 15,000 coins even though one year's mintage limit was 30,000 coins. The typical mintage is just under 15,000 coins annually.