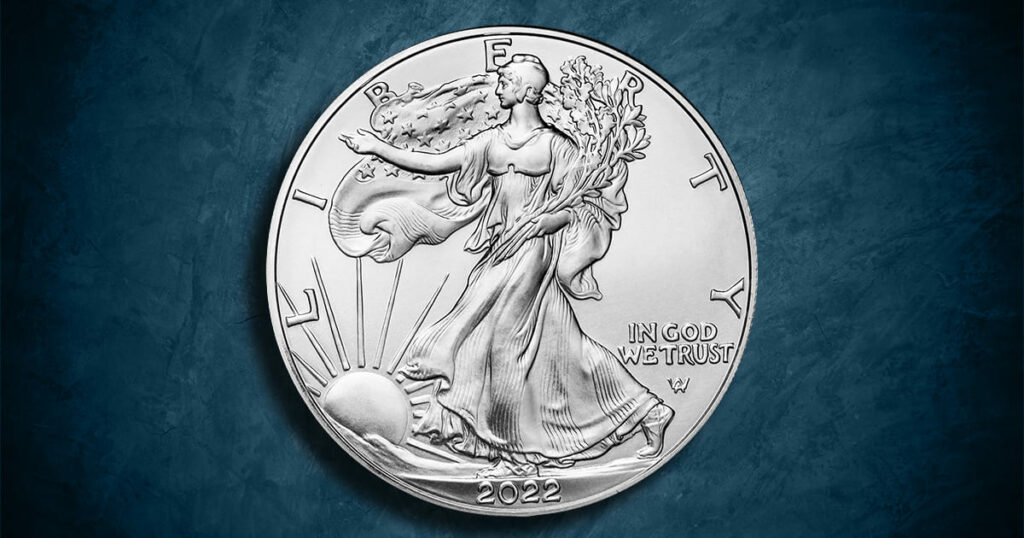 The United States watched the success of the South African gold Krugerrand, in 1967, become the world's first gold bullion coin. This gave South Africa, which was shunned by numerous nations because of their apartheid policy, significant financial clout around the world. The United States had watched these developments very closely, but US citizens were prohibited from buying and owning gold bullion coins. It had been that way since Franklin Roosevelt's administration in 1933. But on December 31, 1974, the United States once again allowed its citizens to be able to purchase gold bullion coins and the United States, almost overnight, became one of the world's largest purchasers of gold bullion coins.
Also watching South Africa's international financial success was our neighbor to the north – Canada. They, too, had large gold deposits and wanted to share that market with South Africa. So, in 1979 Canada was ready and they released the first Canadian Gold Maple Leaf.
By 1985, the United States was ready to act. But instead of simply creating their own gold bullion coin, they wanted to release both a Gold AND a Silver Bullion coin for the American and world public to purchase.
The American Silver Eagle bullion coin was authorized by Congress by the passage of the Liberty Coin Act of 1985. On November 24, 1986, the presses at the United States Mint in Philadelphia began striking the Uncirculated version of America's first silver bullion coins. The coins were struck in only one size – One Troy Ounce – and were struck of .999 Fine Silver. These new coins could compete with any silver bullion coin from any country in the world. Soon, the San Francisco Mint also began striking the Proof versions of these coins. The early demand simply outstripped the available supply and premiums were very strong.
The obverse of the American Silver Eagle bullion coin was a faithful reproduction of Adolph Weinman's "Walking Liberty Half Dollar" which was struck between 1916 and 1947. It is one of the most iconic and beloved of all American coin designs. The reverse was designed by John Mercanti, Chief Engraver of the United States Mint, and it features a heraldic eagle on the reverse. This reverse design was first struck in the inaugural Silver Eagles from 1986. It continued to adorn the obverse for 35 years – from 1986 to 2021.
Coin design cannot be changed without prior Congressional approval unless the design has not been modified for at least 25 years. In June of 2021, the Mint released a second 2021-Dated Silver Eagle with a new reverse design. Now, instead of the Heraldic Eagle on the reverse, the American bald eagle was changed to depict an eagle landing on a branch. This new design was widely acclaimed and eagerly accepted. This design was created by Artist Infusion Program nature artist, Emily Damstra. Many dealers and collectors were surprised that both designs were struck and available during 2021.
The bullion, or uncirculated, version of the American Silver Eagle is not sold directly to the public. These coins are only sold through a small, limited dealer network that distributes them. These dealers are called "Authorized Purchasers" (APs) and they purchase these coins directly from the Mint and distribute them across their networks to dealers, retail investors, and collectors. APMEX is one of those 13 APs worldwide. These APs exist in order to help the US Mint deliver these important coins to a worldwide audience. The US Mint's website would not be able to manage the distribution of millions of these coins to the millions of collectors who want them.
The "uncirculated" version of the Silver Eagle coins do not bear any mintmarks – regardless of which Mint struck these coins. From 1986 to 1998 these coins were only struck at the San Francisco Mint. During 1999 and 2000, they were struck at both the  Philadelphia Mint  and the West Point Minting facility. Beginning in 2011, these coins are primarily struck at both the San Francisco and West Point Mints. The coins receive no special handling while at the mint and 20 coins are placed in tubes and then 25 tubes are shipped in green, 500-coin "Monster Boxes."
Proof Silver Eagles do bear mintmarks. These coins receive special handling at the Mint and are placed in specially designed holders to protect their delicate surfaces and mirrored fields. The responsibility of striking these coins – the flagship of this series – has been given to various US Mint branches over the years. Between 1986 and 1992 all Proof Silver Eagles were minted at the San Francisco Mint. In 1993 these coins were struck at the main mint in Philadelphia until 2001. From 2001 to 2008, that responsibility fell to the West Point minting facility, and none were struck during 2009. As of 2010 and continuing into today, these proof versions have been and continue to be struck at West Point.
In addition to the Uncirculated version that is distributed by the Authorized Purchasers, and the Proof coins that the Mint offers on their website, they also sell a burnished finished Uncirculated coin, directly to collectors on their website again.
These burnished coins were struck from 2006 to 2008 at the West Point Mint. No Burnished Silver Eagles were struck during 2009 and 2010. Since 2011 through this current year, these coins are once again being struck at the West Pointing minting facility. The only burnished Silver Eagle to be struck outside of West Point was the 2011 coin that was part of the "American Eagle 25th Anniversary Silver Coin Set" which was struck at the San Francisco Mint.
Silver Eagle coins are also well-known for their Reverse Proof Silver Eagle examples. A Reverse Proof coin has been struck as a proof coin, but instead of having a frosted device and a mirrored field, the devices are mirrored, and the fields are frosted. This variety gives an entirely different look to an American Silver Eagle coin.
Other sovereign world mints have incorporated this Reverse Proof finish for many years, but the United States Mint only incorporated that finish as an option in 2006, where it was used in the 20th Anniversary American Gold and Silver Bullion coin set first and numerous other coins that followed. Here are just some of the coins that the Mint treated with a reverse proof finish: 
2006-W American Eagle Gold $50 
2006-P American Eagle Silver Dollar 
2011-P American Eagle Silver Dollar 
2012-S American Eagle Silver Dollar 
2013-W American Eagle Silver Dollar 
2013-W Gold Buffalo $50 
2014-W Kennedy Half-Dollar Silver
2018-S Lincoln Penny 
2018-S Jefferson Nickel 
2018-S Roosevelt Dime Silver 90%
2023 Morgan and Peace Silver Dollar Set (coming)
Some traditional numismatists still tend to prefer the typical proof coin finish – mirrored fields and frosted devices – but there is a different segment of the market that wants and desires these coins. coins of that year.   
A complete DATE set of American Silver Eagles from 1986 to 2022 encompasses 37 coins. If you wanted a complete set of all of the different varieties of Silver Eagles – Proofs, Enhanced Proofs, Reverse Proofs, Privy marked coins, Burnished Uncirculated coins, the total is currently 106 coins, and counting! It is the ambitious collector who wants at least one of every type of Silver Eagle struck but it is a doable and fun collection to assemble.
As far as the more difficult and expensive dates in the series, there are a few that command a good premium. Among them are: 
The 1993 American Silver Eagle in Proof – In that year, the Mint stopped producing these coins in San Francisco and moved their manufacture to the Philadelphia Mint. This resulted in fewer than 406K proof coins being struck. That is a LOW production figure overall and that was the lowest to that time.
The 1994 American Silver Eagle in Uncirculated – had one of the lowest mintages in this series to date with just under 4.3 million pieces struck.
The 1994 American Silver Eagle in Proof – saw just over 372K coins struck.
The 1995-W American Silver Eagle in Proof – It was issued and available only in the 10th Anniversary Gold and Silver Proof Set, so few were sold due to the much higher cost. It truly is considered to be THE KEY COIN of the entire Silver Eagle series.
The 1996 American Silver Eagle in Uncirculated – had only 3.6 million of these uncirculated bullion coins struck. This particular coin was plagued by quality issues and finding an unspotted coin is difficult at best.
The 2015-P American Silver Eagle in Uncirculated – only 79,500 coins were struck in Philadelphia making this the lowest mintage of the entire series.
The 2019 Enhanced Reverse Proof American Silver Eagle – This coin was struck at the San Francisco Mint, has an enhanced reverse proof finish, and a mintage of only 29,909 coins!
The 2020-W American Silver Eagle with Privy Mark – The privy mark commemorates the 75th Anniversary of the End of World War II. The mintage was 75,000 coins, but all of them were quickly absorbed in the marketplace.
These coins are unquestionably the most popular silver bullion and collectible coins in the world.  
Additionally, these coins can be used to fund Individual Retirement Accounts (IRA) making them an attractive retirement planning purchase and many investors choose to do exactly that.