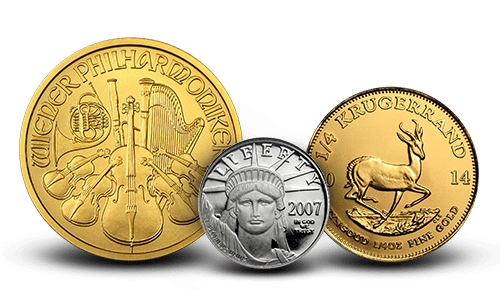 Learn About the Sizes of Fractional Coins and Their Benefits
Fractional sizes refer to any size of a Precious Metal that is less than your standard 1 oz Precious Metal. Common denominations include 1/2 oz, 1/4 oz and 1/10 oz. There are some sizes that can go as low as 1/25 oz. These are available in Gold, Silver, Platinum and Palladium.
Previous thinking into Precious Metals investing was the standard 1 oz Precious Metals size was the best size for investing because you were able to maximize the value out of it. All fractional sizes hold value as well and they provide a nice complement to any collection or investment portfolio.
Benefits of Buying Fractional Gold Coins
Budget-friendly
You get added flexibility with your budget and product options.
Adds diversity to your collection
Fractional coins provide an extra layer of diversity to any collection that helps grow the value and notoriety of the portfolio.
Get rare Precious Metals at a lower price
Along with Gold and Silver fractional sizes, Platinum and Palladium are also available in smaller sizes as well.
Several popular collections are available in fractional sizes, including the beautiful Canadian Maple Leafs and the striking Mexican Gold Libertads.
Expand your collection today and shop our most popular Precious Metal products here.