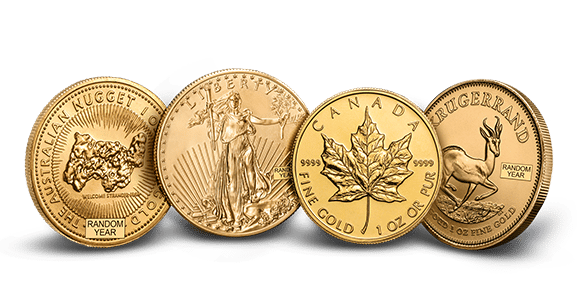 Learn what constitutes Fine Gold
Gold of perfect fineness, containing absolutely no impurities, is practically impossible – although the Royal Canadian Mint has come close. The mint will occasionally produce a limited number of 1 oz Gold Maple Leaf coins at a purity of .99999, the highest level of fineness currently available to collectors. This number represents the parts per thousand of pure metal in the alloy, according to its mass.
Ordinary 1 oz Gold Maple Leaf coins and the U.S. Mint's 1 oz Gold Buffalo coins each contain a purity of .9999. These are followed by coins at a purity of .999, including 1 oz Gold Panda coins from the People's Bank of China. Keep track of today's spot price of Gold by downloading the APMEX app. Get it at the iOs and Google Play stores.
Based on the London Bullion Market Association's Good Delivery Rules, Gold bars are only acceptable at a minimum fineness of .995 parts per thousand fine Gold. This standard of fineness for Gold bars is shared by many mints, exchanges and associations around the world. Gold coins, bars, rounds and jewelry in these top levels of fineness are also known as 24 karat Gold, though this classification is most often found regarding jewelry items.
Gold at purity levels below .900 is no longer considered fine Gold.
While fine Gold is the ideal choice for investment purposes, its malleability renders it less practical for jewelry and many industrial purposes. Gold is hardened when it is alloyed with other metals. For example, 14 karat Gold is the most common choice for jewelry. Its composition includes just over half fine Gold and is commonly combined with copper, Silver or zinc. Variations on the alloy allow for manipulation of a piece's color and durability.
Expand your collection today and shop our assortment of Gold coins here.