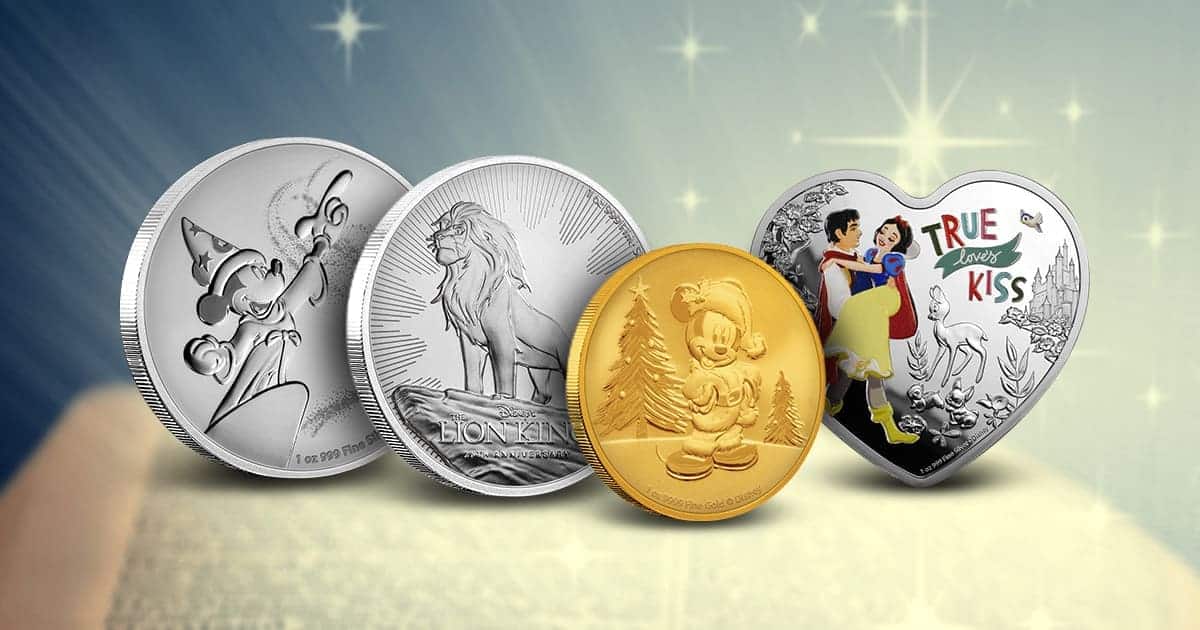 New Zealand Mint Collectible Disney Coins
The New Zealand Mint, a private mint located in Auckland, has been minting legal tender commemorative coins, bullion and medallions since 1967. Leading the way with innovative coloring on both Silver and Gold commemorative coins, the New Zealand Mint is known worldwide for quality and design excellence. Creative packaging also helps make New Zealand Mint coins great for gifts or timeless collectibles.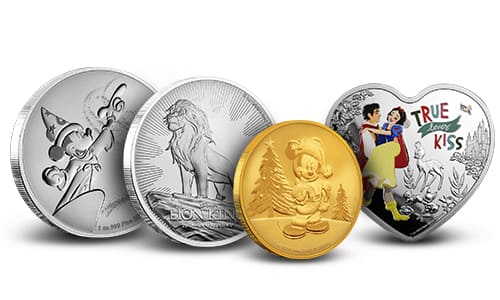 Disney Coin Series 
In 2014, the New Zealand Mint released coins celebrating one of the most beloved topics of all time: Disney characters. From the iconic Mickey Mouse to Cinderella, the mint has produced Silver coins honoring a variety of popular Disney characters, all beautifully minted in high-quality Silver.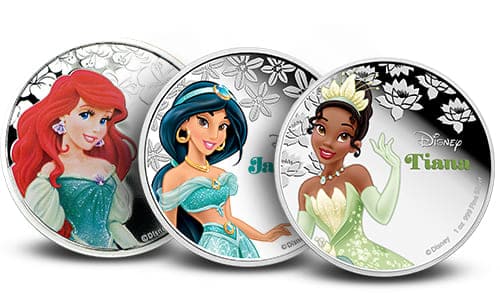 Disney Princess Series 
In 2015, the New Zealand Mint introduced its 11-Coin Disney Princess Series. Each coin celebrates one of Disney's most cherished princess characters – Cinderella, Aurora, Ariel, Belle, Jasmine, Tiana, Rapunzel, Mulan, Snow White, Merida, and Pocahontas! These beautiful coins come in Silver or Gold.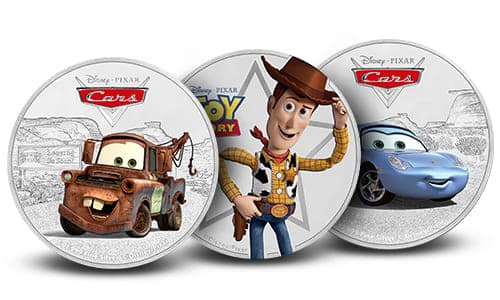 Disney Pixar Series 
In 2016, the New Zealand Mint released coins celebrating the Disney Pixar characters. This series features Disney Pixar's favorite characters in fully colorized Silver coins. Each Silver coin is made from .999 fine Silver and comes individually packaged in a perspex coin case, which fits neatly inside the velvet-lined, themed outer box. They also include a Certificate of Authenticity containing details on each character.
Expand your collection today and shop our assortment of products from the New Zealand Mint.