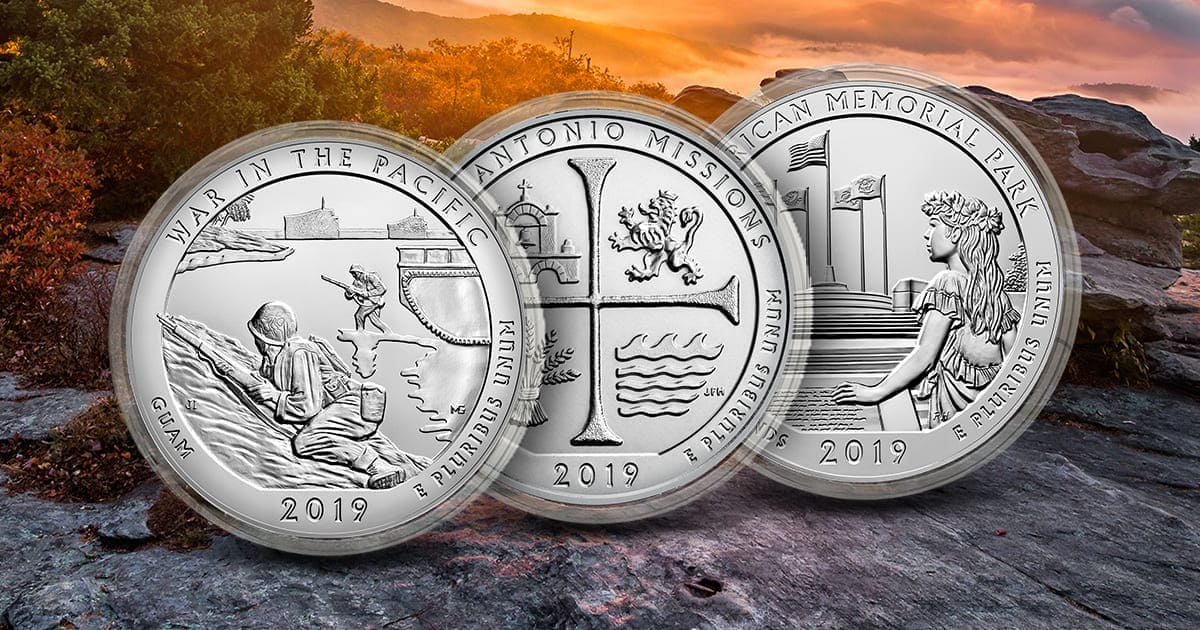 Learn How Designs are Chosen for the ATB Series Coins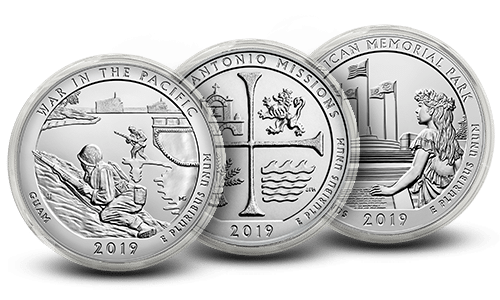 The America the Beautiful (ATB)bullion program from the United States Mint is a one-of-a-kind program that honors America's National Parks and important national sites for each state and U.S. territory. This series is a popular choice with collectors, partly because of its uniqueness but also because of what it honors. There are 56 National Parks and other important national sites. Millions of people visit them every year. The ATB program includes circulating quarters and the uniquely sized accompanying 5 oz Silver coin. It is important to note that this bullion program is different from the 50 States Quarters.
Many people ask how the designs are picked. There is a specialized process that ensures each coin captures the spirit and unique design of every coin within the program. The Commission of Fine Arts and Citizens Coinage Advisory Committee choose each America the Beautiful coin design.
BACKGROUND OF THE AMERICA THE BEAUTIFUL COIN PROGRAM
Not all coins in all states are complete just yet. The America the Beautiful coins series started in 2010 and will end in 2021 when all states and territories are represented. With the quarters and accompanying 5 oz Silver coin, buyers can own a bullion item with a piece of history that is important to each state. Every year, five states are issued. To date, the following America the Beautiful coins are available:
2010: Arkansas, Wyoming, California, Arizona and Oregon
2011: Pennsylvania, Montana, Washington, Mississippi and Oklahoma
2012: Puerto Rico, New Mexico, Maine, Hawaii and Alaska
2013: New Hampshire, Ohio, Nevada, Maryland and South Dakota
2014: Tennessee, Virginia, Utah, Colorado and Florida
2015: Nebraska, Louisiana, North Carolina, Delaware and New York
2016: Illinois, Kentucky, West Virginia, North Dakota and South Carolina
2017: Iowa, District of Columbia, Missouri, New Jersey, Indiana
2018: Michigan, Wisconsin, Minnesota, Georgia and Rhode Island
2019: Massachusetts, Guam, Texas, Idaho and Northern Mariana Islands
THE PROCESS OF SELECTING THE DESIGN
For the upcoming year of coins, the United States Mint or state artistic committee produces designs for that state's Silver bullion. The designs are brought to the Commission of Fine Arts and the Citizens Coinage Advisory Committee. Both entities have important historical significance for American coinage. The Commission of Fine Arts selected Adolph Weinman to design what would be the Walking Liberty and Mercury Dime. They have had their hand in some of the most important numismatic programs in United States Mint history.
Expand your collection today and shop our assortment of America the Beautiful Silver coins.