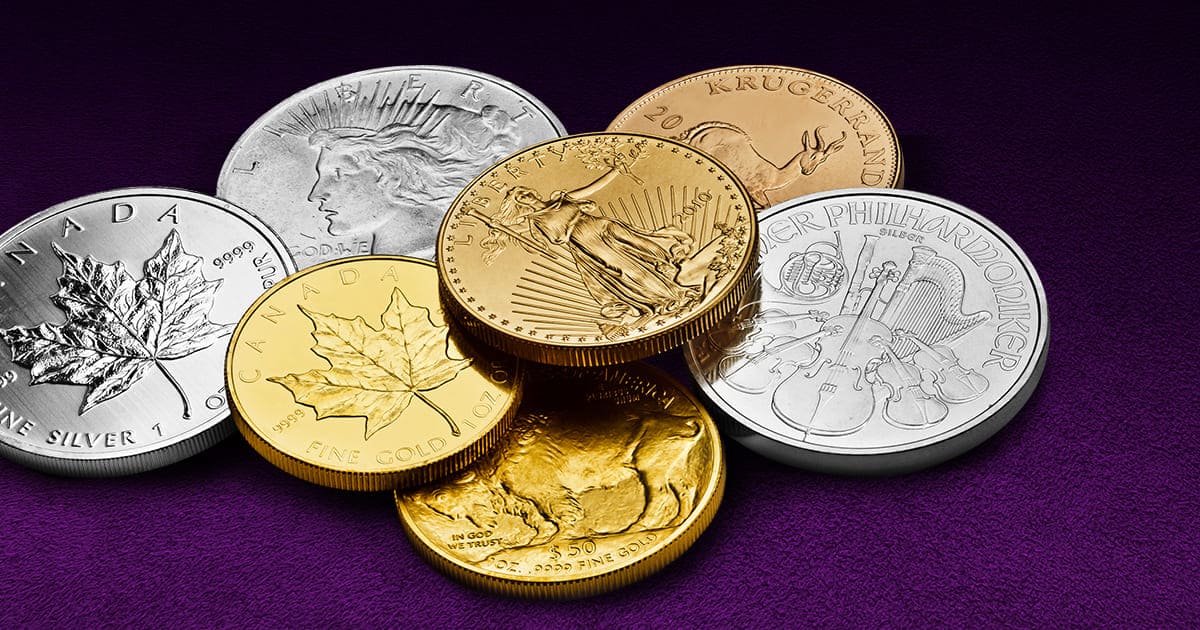 Use This Guide to Sell Your Coin Collection
Coin collecting can be the hobby of a lifetime. Once they begin, many people continue to add to their collection for the rest of their lives. But some drop out of the numismatic world for a variety of reasons. It may be a lack of time or interest. Sometimes pressing financial concerns mean a collector has to flip their collection for money. And in some cases, family or friends may be asked to liquidate a recently deceased relative's collection. It can be a challenge to figure out how to get the maximum value for a collection. How do you turn a coin collection into cash?
Where Not to Sell
There are some places where you should not sell your coin collection. At the top of the list for these are places that advertise "CASH FOR GOLD" or something similar as their primary business. These businesses are primarily focused on bullion and usually do not offer fair prices on rarer coins. They don't want anything that they have to invest time in identifying, and what value you get will only be based on the bullion content.
The value of rare coins is mostly not determined by their metal composition or age, but by their rarity and demand. Copper coins can be significantly more expensive than Gold, depending on what they are.
Dealers who do not work with rare coins regularly are usually the wrong choice when you're trying to sell a coin collection. You will usually make less money, and they may miss out on some expensive rarities because they aren't familiar with them. Some errors are hard to spot, and condition plays a crucial role in the value and is hard for a layperson to assess.
Doing the Legwork Ahead of Time
If the collection is already categorized, your work is done. But if it isn't, you should take an inventory before you send it on to anyone for checking.
You can get started with the Red Book, or A Guide Book of United States Coins as it's properly known. That will give you an excellent basis to start from for the most common U.S. coins. If you're dealing with foreign or ancient coins, you may have to rely on other sources. Some numismatists specialize in a particular area, and if your collection isn't U.S. coins, it may pay to find someone who deals with your particular niche.
Make a list of the coins, at least what you think they are. Then take pictures of the collection laid out, so you have a record.
You can pass your collection on to a numismatist after your inventory. Before you pass your coins on to someone to take a more detailed inventory and identify them, make sure you do not clean them. Cleaning will take a considerable chunk off the price. Cleaning, no matter how carefully done, will strip the coin's original surface and leave scratches and other issues that will not go away and lower the coin's actual condition.
With your inventory in hand, you can hand the collection off to an expert so they can get a more detailed view. They may offer to buy the collection wholesale or refer you to someone else who can.
Coin shops are usually run by a numismatist or have a numismatist on staff who can help identify your collection. Other places may also; occasionally, a jewelry store will have one on staff, but it is rare. Your best bet is a coin shop or a service like APMEX, where you can send your collection in and have it appraised.
Some numismatists will travel to you if the collection is significant enough. It depends on how big and valuable a collection is and whether they are in the area for a coin show or other industry event. Others will take delivery through the mail.
Whatever route you take, the numismatist or company will appraise your coins and send you an offer. Some may offer a free appraisal. Others may charge. If you have a collection with several rare coins, it is probably worth it, even if they charge a fee. Once you have the offer in hand, you can decide whether to take it or pass.
Selling a coin collection can be challenging, but you can be ready for it with the proper preparation. APMEX is here for all your coin-collecting needs.
Learn more about selling your coin collection to APMEX.