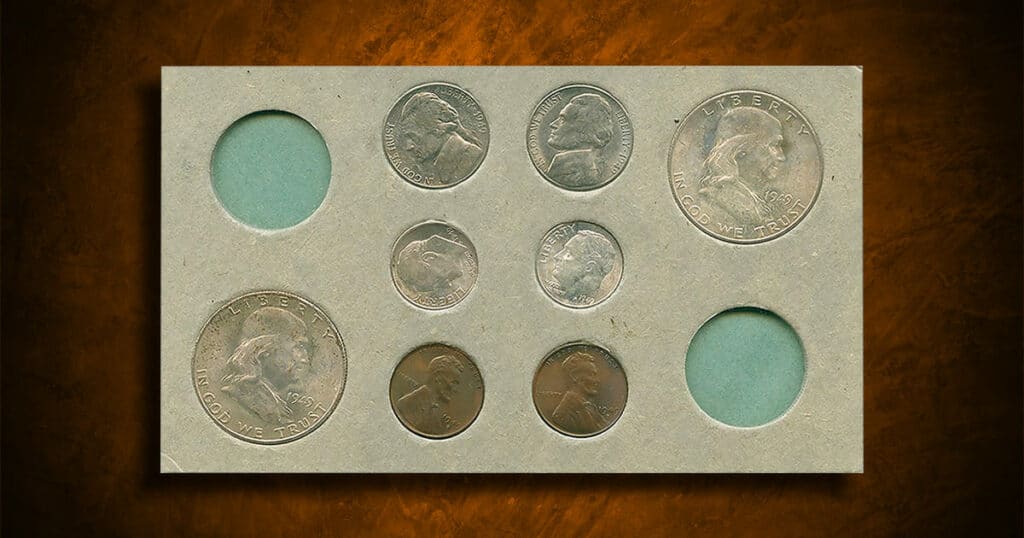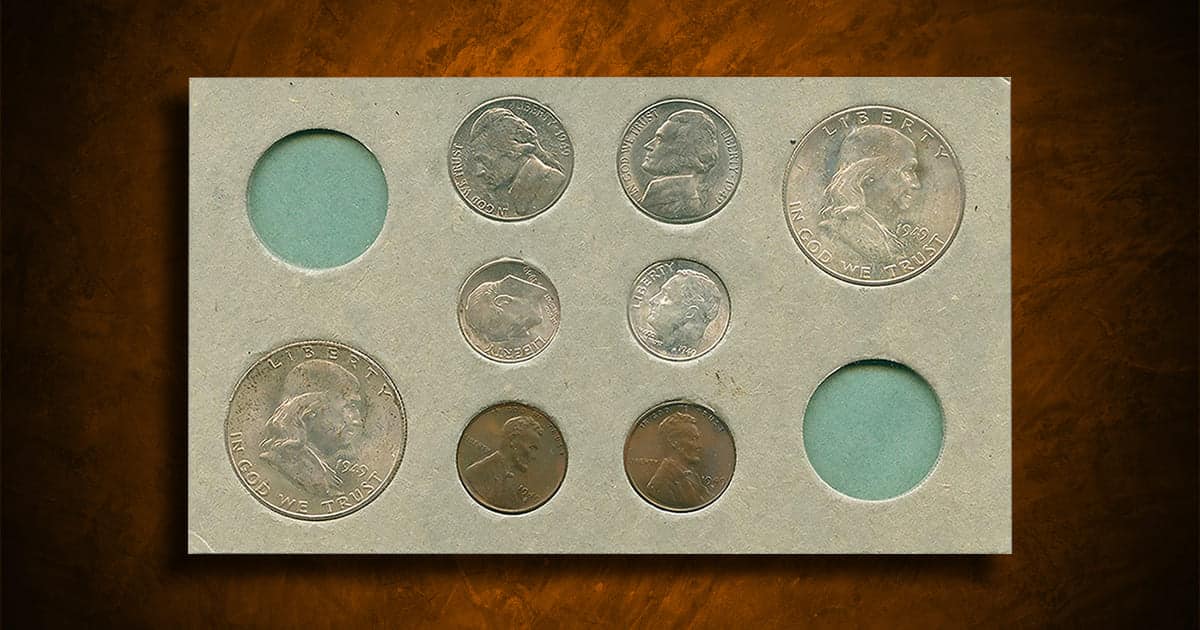 Prior to 1942, the United States Mint would sell examples of current year Uncirculated coins individually to collectors who requested them. Between 1942 to 1946, two of each current coins could be ordered from the Mint. They were simply shipped in very small cloth bags which provided very little protection from mishandling.
From 1947 to 1958, the United States Mint, due to demand from collectors, began offering sets of Uncirculated coins to collectors. These sets were called Mint Sets, as the coins were simply two examples of each denomination of Uncirculated coins. While they did not differ in striking from their circulation counterparts, they were placed in cardboard holders that protected them and quite often beautifully toned the coins thereby significantly increasing their value. The sets often were intentionally missing coins as not every coin from every mint was struck every year.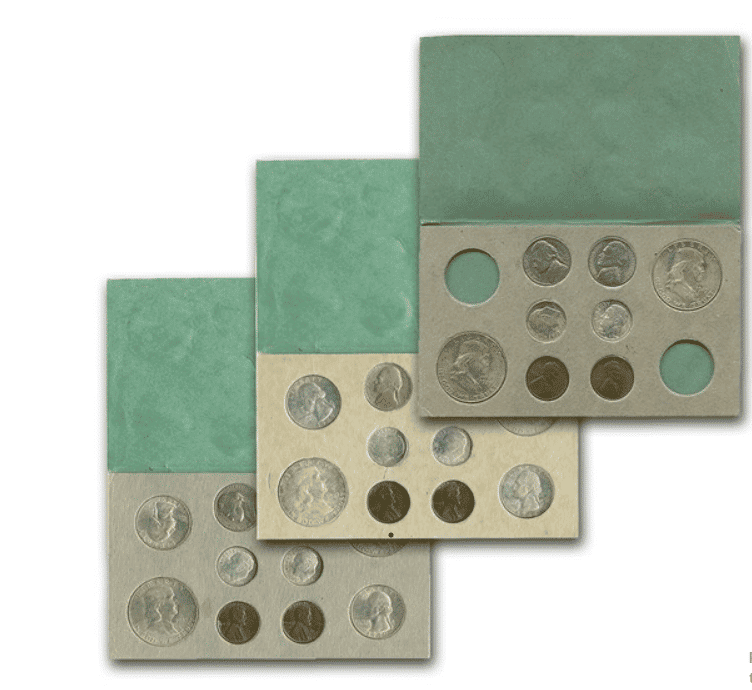 (A Typical 1947 to 1958 United States Mint Set.)
In 1959, U. S. Mint Sets, much like their Proof set counterparts, have been sealed in clear Pliofilm.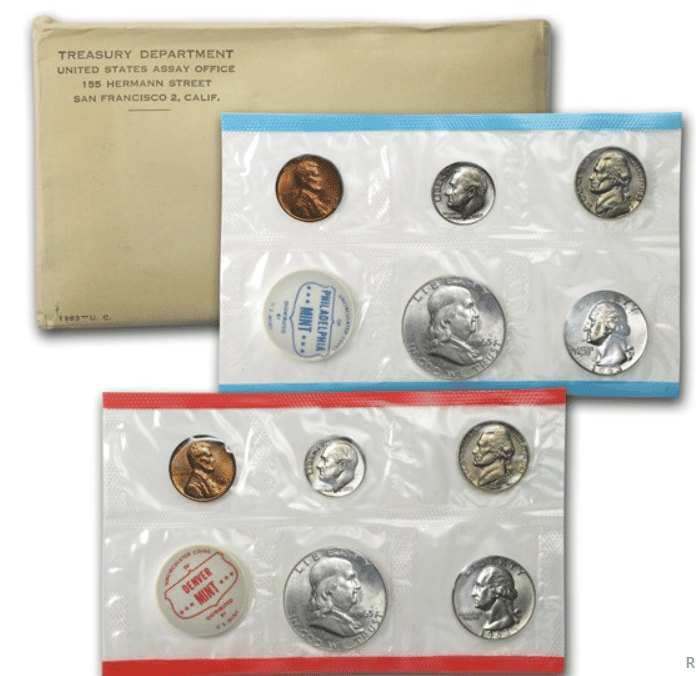 (A Typical U. S. Mint Set in Pliofilm, circa 1956 to 1964.)
No Mint Sets were created or sold during the 1965 through 1967 period. In 1968, the Mint Set packaging reverted to the Pliofilm holders once again but around 1980, the Mint realized that the envelope holding the Pliofilm sets could have an inner envelope with printing on it, making the sets more attractive to collectors, investors, and those buying for succeeding generations.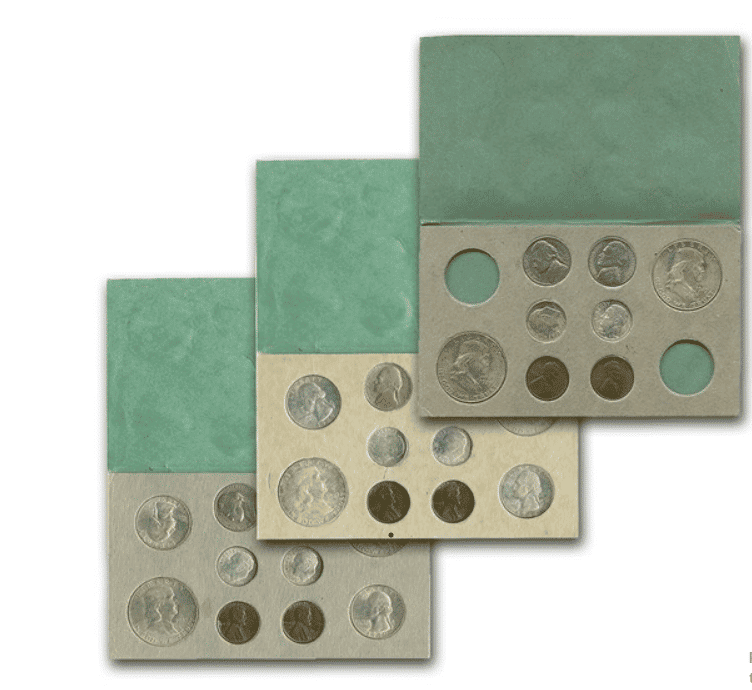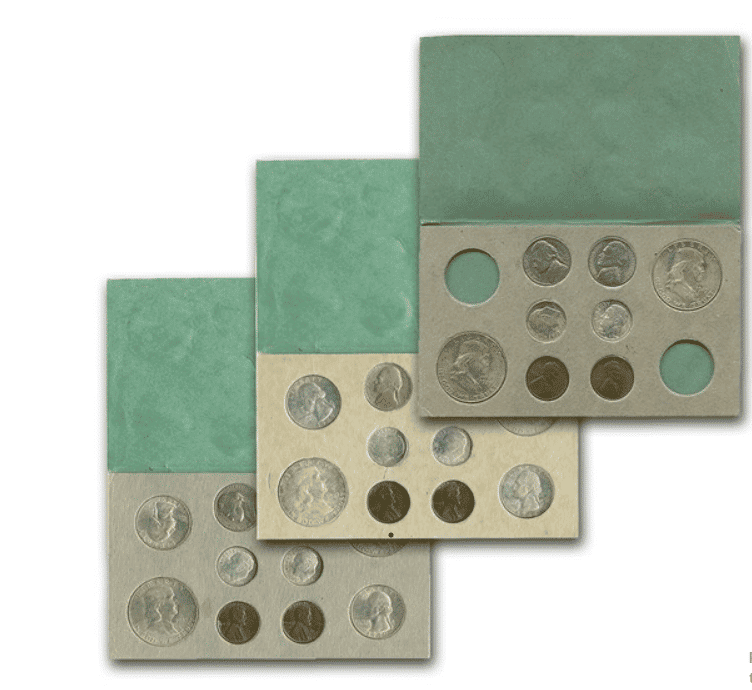 (Various Years United States Mint Set Packaging.)
The U S Mint has continued to offer a wide variety of collectible Uncirculated coins for the collecting public. For example, the Mint issued a set of 10 circulating coins – one of each denomination and included the 5 America the Beautiful circulating quarters – all with an enhanced finish in 2017 for the 225th anniversary of the founding of the United States Mint in 1792.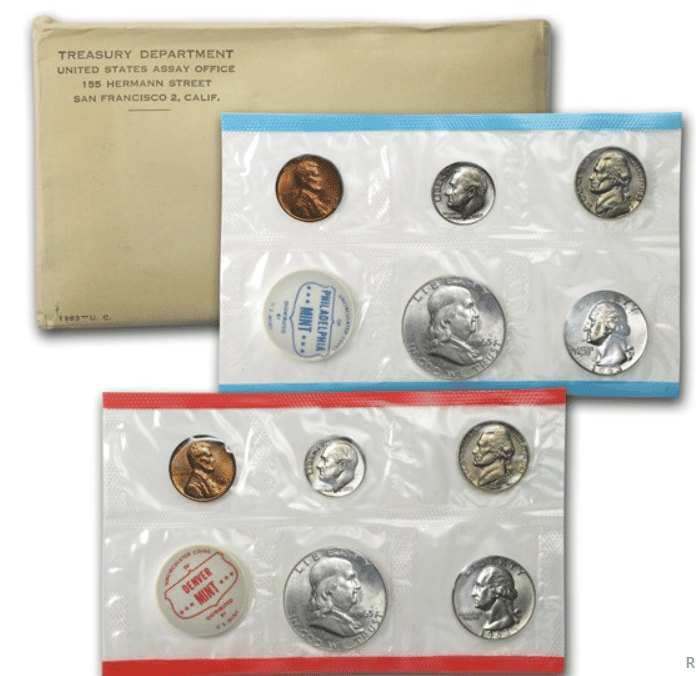 (A 2017 225th Anniversary of the US Mint Special Enhanced Mint Set.)