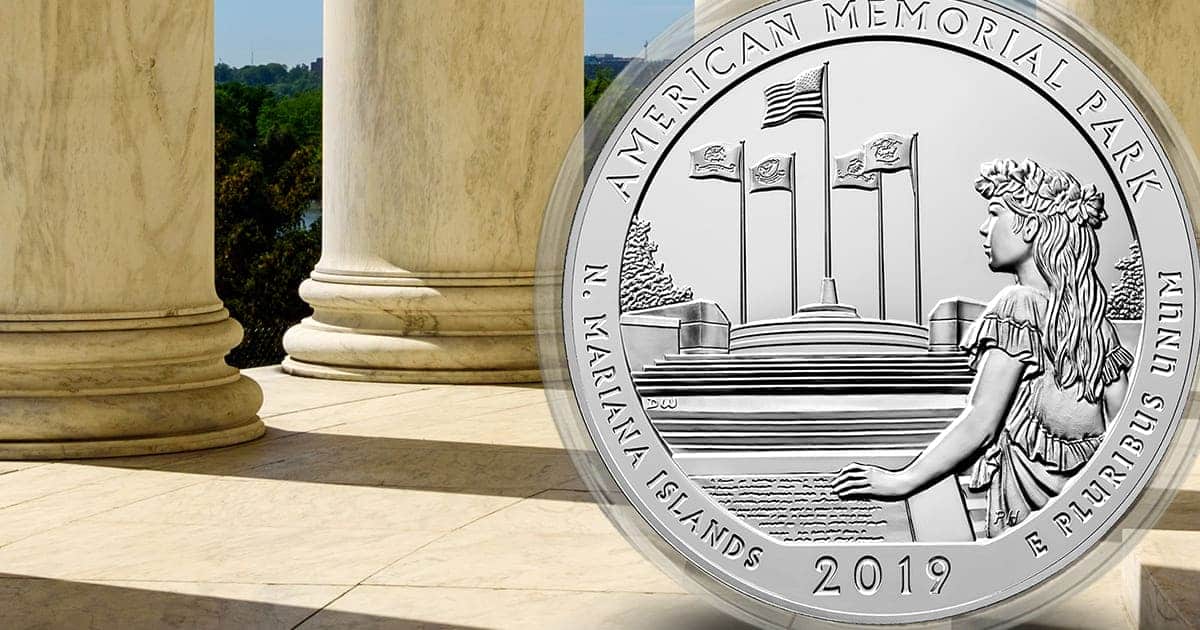 The America the Beautiful Series
What does ATB mean? ATB stands for America the Beautiful, a U.S. Mint quarter-dollar series capturing the beauty and elegance of each of the 50 states, Washington D.C. and five U.S. territories (Puerto Rico, American Samoa, Guam, the U.S. Virgin Islands and the Northern Mariana Islands). Each coin highlights a beautiful national park or national site that truly defines the phrase "America the Beautiful."
WHY AMERICA THE BEAUTIFUL?
Introduced in 2010, the 5 oz Silver ATB coin series is the first of its kind produced by the U.S. Mint and is their largest Silver bullion product. Each design is duplicated from America The Beautiful clad quarters in circulation, also since 2010. These circulating coins are more than 3x smaller (24.3 mm vs. 76.2 mm) and feature a matte finish, making them appear duller. The 5 oz edition features a mirrorlike finish for collectors.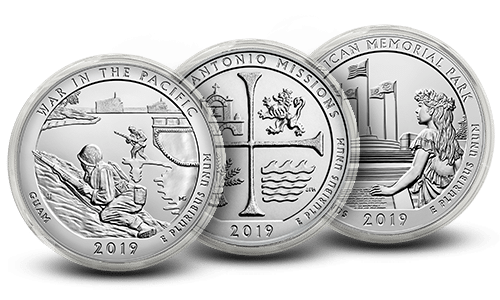 Each America the Beautiful coin, both circulating quarter and 5 oz Silver coin, showcases an iconic national treasure, including Yosemite National Park, Mount Rushmore, Yellowstone National Park, the Grand Canyon and the Everglades. The coins also feature the classic portrait of George Washington, used on the quarter-dollar coin since 1932. The 5 oz Silver ATB coins feature smooth edges inscribed with their weight and .999 fine Silver purity. The circulating ATB quarters feature reeded edges, similar to many other circulating coins today.
The National Park System was established through legislation spearheaded by President Theodore Roosevelt, who proclaimed 18 national parks by the end of his term in 1909. Roosevelt can now be seen as one of the four faces of Mount Rushmore in recognition of his tireless efforts to preserve America's most valuable treasures for future generations.
Expand your collection today and shop our assortment of America the Beautiful Silver coins.