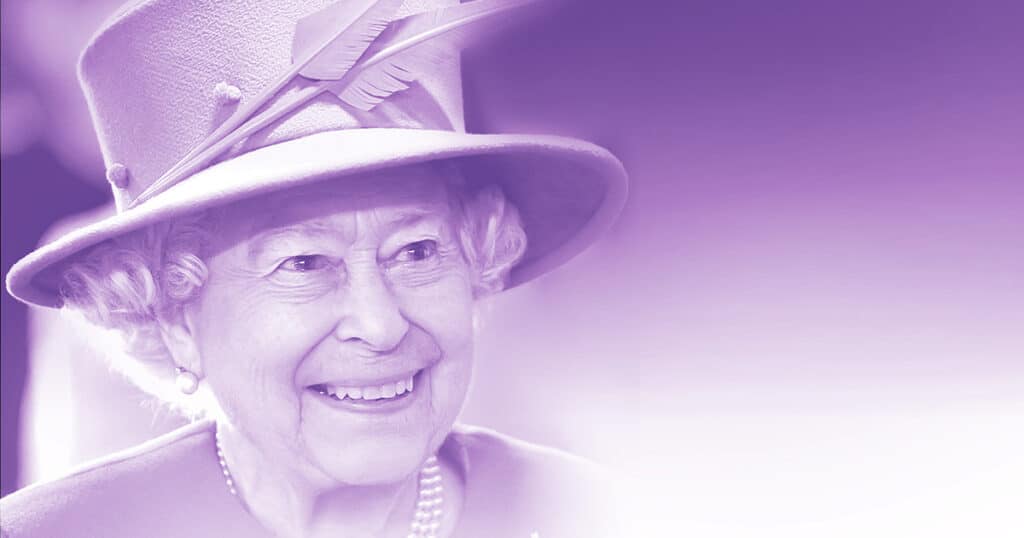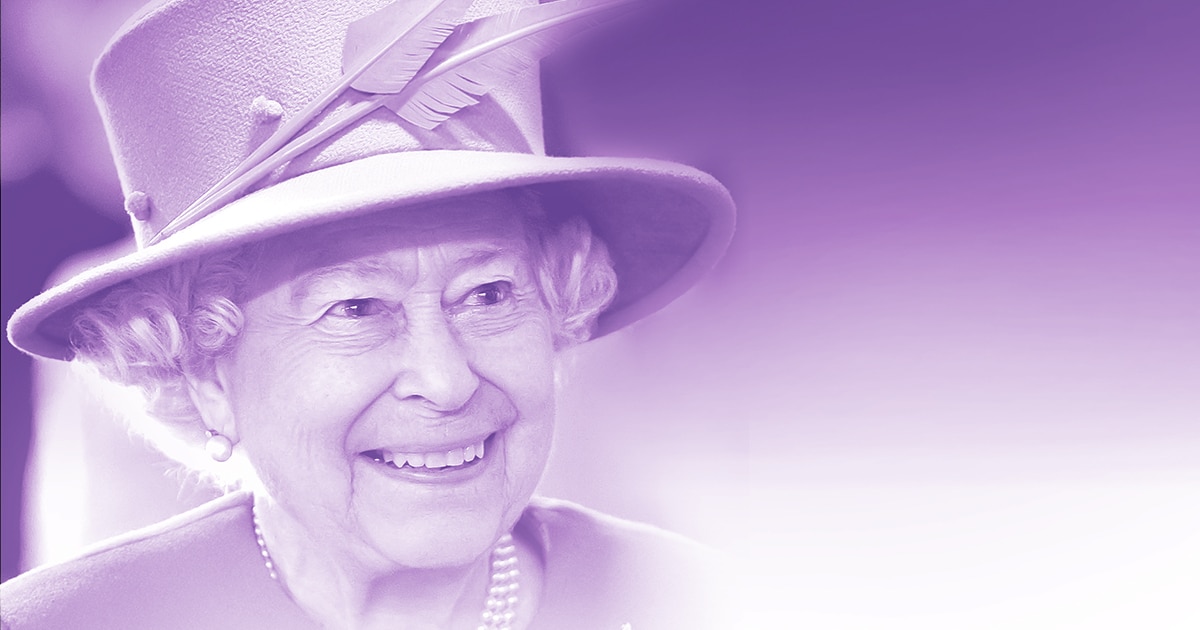 The life of Queen Elizabeth II was remarkable. She reigned for a total of 70 years and 214 days, making her the longest-lived monarch in British history, the second-longest reigning sovereign in world history, and the longest recorded female head of state of all time. Queen Elizabeth II was queen regnant of 32 sovereign states throughout her lifetime and still reigned over 15 at the time of her death. When the Queen passed away on September 8, 2022, she left behind an extraordinary legacy of over seven decades -integral to many chapters in British and world history.
Born April 21, 1926, Queen Elizabeth was only 25 years old when she ascended to the throne in February 1952 following her father's death, King George VI, gaining her title of "Your Majesty." Serving on the throne until the age of 96, there were many commemorative events during the Queen's reign including her coronation in June 1953 and her Silver (1977), Golden (2002), Diamond (2012), and Platinum (2022) Jubilees to celebrate the milestone number of years passed during her continuous reign.
Queen Elizabeth II was not only the United Kingdom's longest-serving monarch, but she was also the Monarch of several other Commonwealth Realms including Canada, Australia, New Zealand, Papua New Guinea, Jamaica, Barbados, the Bahamas, Grenada, Solomon Islands, Tuvalu, Saint Lucia, Saint Vincent and the Grenadines, Belize, Antigua and Barbuda, and Saint Kitts and Nevis and more throughout the course of her reign.
The Queen's role as the head of state of each Commonwealth Realm is separate and independent from her role as Queen of the United Kingdom. As a constitutional monarch, Queen Elizabeth II carried out ceremonial duties and represented her Realms at important events while also staying above political affairs. Queen Elizabeth II was committed to her role and duties as Queen and head of state until her final days. Even at the age of 96, she made public appearances and carried out royal duties when possible.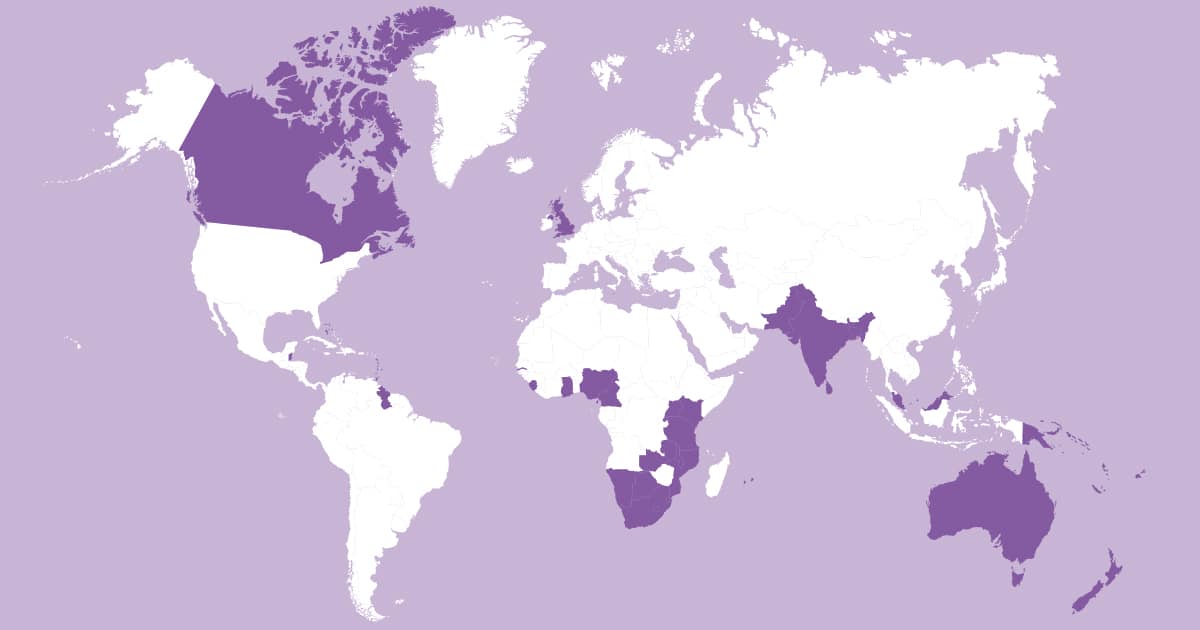 According to the Guinness Book of World Records, Queen Elizabeth II holds the world record for "Featured on the Most Currencies" with her face appearing on the coinage of at least 45 different countries which is more than any other living monarch in history – the second being Queen Victoria appearing on the coinage of only 21 countries for comparison. The Queen also held six official Guinness World Records, including Longest Reigning Queen, Oldest British Monarch, Oldest British Queen, Oldest Current Monarch, Wealthiest Queen, and the Largest Parade of Boats.
Queen Elizabeth II's impact on world coinage is significant. She has been depicted in five official coinage portraits, spanning over the course of her reign to celebrate her milestones as one of the longest-reigning monarchs in history. Queen Elizabeth II's face has appeared on British coins since she ascended to the throne in 1952 and has also been featured on the coinage of several Commonwealth Realms – she has even been honored on foreign coins from countries all over the world, including ones she has never visited. Queen Elizabeth II is the only British monarch to have their effigy appear on foreign coins; this is a testament to her global impact and influence.
Queen Elizabeth II's face has appeared on more coins than any other monarch in history – over 4,000 different types of coins have been produced and circulated featuring Queen Elizabeth II since 1952. Queen Elizabeth II's face has also been featured on banknotes from at least 30 countries, making her the most depicted royal on both coins and banknotes. The Queen's image has also been used on several stamps issued by various countries across the world. Very few people have had such a profound and global impact as Queen Elizabeth II – her image on coins is a testament to her long-standing reign and impact on the world.
Queen Elizabeth reigned through countless major political and world events such as the Great Depression, the Troubles in Northern Ireland from the late 1960s to 1998, the Apollo 11 moon landing, the fall of the Berlin Wall, the United Kingdom's accession to the European Communities and withdrawal from the European Union, and many more. She also initiated countless historic state visits and met with five popes. The Queen found the perfect balance between upholding tradition and evolving as society and culture changed: from sending her first email in 1976 to advocating for animal rights and fighting climate change, Queen Elizabeth truly succeeded in fostering Britain as it became one of the world's most dynamic and diverse nations.
The Queen's death in September 2022 marked the end of an era not just for Britain but for the world. Queen Elizabeth II was a symbol of strength and resilience who led her country through some of its darkest times. She will forever be remembered as one of the greatest monarchs in history.