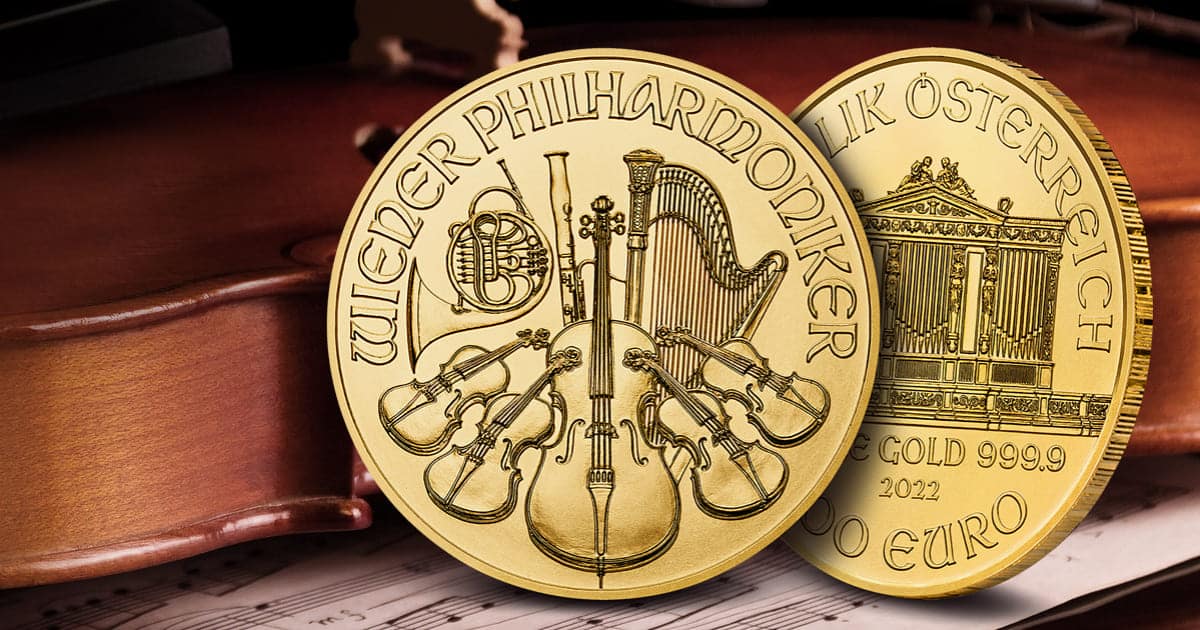 The Three Factors That Make Philharmonics Special To Austria
The Gold Philharmonics were first minted in 1989, while the Silver Philharmonics were introduced in 2008 and Platinum Philharmonics in 2016. These coins are one of the most popular series from the Austrian Mint. Since their respective minting dates, these coins have garnered attention from both novice and experienced collectors.
What Makes Philharmonics So Valuable?
Special Imagery
Austria boasts perhaps the most-renowned orchestra in the world today, the Vienna Philharmonic Orchestra. They have played at venues all around the world from sporting events to presidential inaugurations. The selection process for the Vienna Philharmonic is one of the world's most rigorous and detailed. The Musikverein is a famous music hall where their concerts are played. The Austrian Mint's depictions on the Philharmonic coin, of both the Musikverein's Great Organ and various musical instruments, shows the importance of this group that has made artistic contributions to Austria and the world.
Fractional Options
Gold Philharmonics come in fractional sizes along with the traditional 1 oz Gold or Silver These sizes make it affordable for buyers in Austria and all over the world to invest in the Philharmonics.
Platinum Difference
In 2016, the Austrian Mint introduced a 1 oz Platinum Philharmonic, similar to the Platinum Eagle or Platinum Maple Leaf. This new addition to the popular Philharmonic series provides even more opportunities to own the beloved design in a truly Precious Metal.
Expand your collection today and shop products from the Austrian Mint.