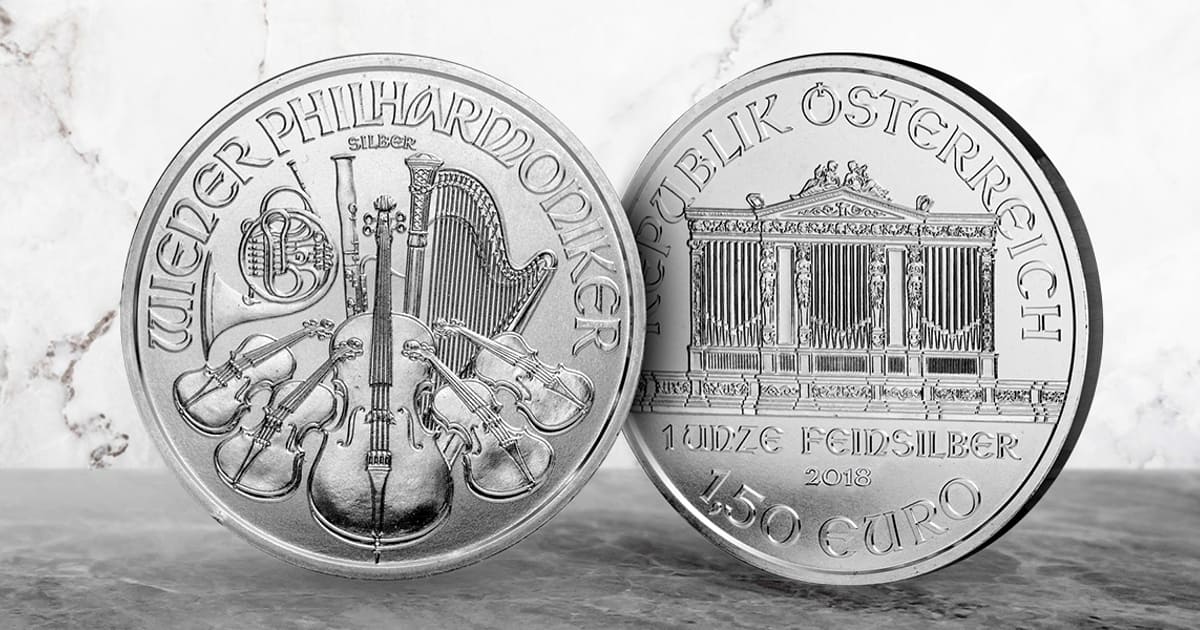 Long-standing History of the Austrian Mint
With centuries of history and international fame, the Austrian Mint is an expert in metal processing and coin production. They strike some of the world's best-selling bullion coins, collector coins and medals, as well as circulation coins and blanks for countries around the world. Currently, the Austrian Mint primarily strikes Austria's euro circulation coins.
After more than 800 years of producing Austrian coins, the Austrian Mint began to operate as a private company in 1988. It is currently the only manufacturer of coins for Austria and is situated right in the heart of the Austrian capital, Vienna.
The Austrian Mint has achieved international success that makes it an ambassador for Austrian culture around the world. The mint is well-known for its craftsmanship and dedication to both security and quality.
Popular Mint Products
Coins and bars from the Austrian Mint are prized for their metal content and beautiful designs. Some of their most popular products are the Gold Philharmonic, Silver Philharmonic and the recently introduced Platinum Philharmonic. Investors and collectors also enjoy the Gold 100 Coronas, originally minted between 1908 and 1914. The Gold Kinebar, with its beautiful light-diffracting pattern, has recently become popular with Gold investors.
The Austrian Mint is famous for the fineness of its Gold, Silver and Platinum, regardless of whether it's in the form of coins or bars. This mint's long history also means it is known for coins produced a century ago that have significant numismatic value in today's market.
Timeless Designs
The Gold Philharmonic is perhaps one of the most iconic coins in the world, if for no other reason than its timeless visuals that truly represent Austria. With one side of the coin featuring a variety of instruments from the Vienna Philharmonic orchestra and the other depicting The Great Organ of the Golden Hall in Vienna's concert hall, the Musikverein, this coin, also produced in Silver and Platinum, portrays the deep importance music has on the history of Austria.
History and Technology
The Austrian Mint operates in a facility that embodies both the history and progress of the mint. The time-honored architecture houses a state-of-the-art production plant where centuries of experience combine with internationally renowned proprietary technology. The combination of experience and world-class technology helps the Austrian Mint produce around 450 million coins annually.
The Austrian Mint is particularly renowned for its Kinebars. These Gold bars are engraved with the mint's signature security element, the KINEGRAM, which is a special effect developed and patented by Landis & Gyr. The KINEGRAM depicts a Lipizzaner horse, a breed trained at the Spanish Riding School in Vienna. This holographic image of the horse and its rider appears to jump when the bar is viewed from different angels.
Browse our assortment of products from the Austrian Mint and expand your collection today.