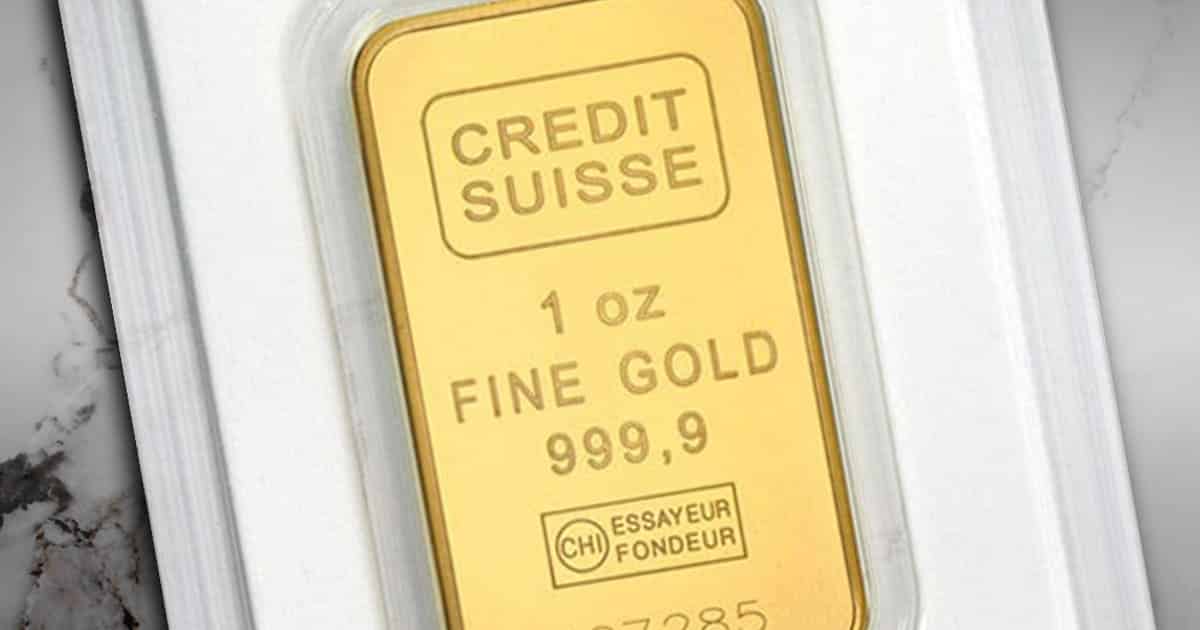 Credit Suisse is one of the most established and respected of all mints and financial institutions in the world. Their combined financial experience and expertise make Credit Suisse a valuable asset to corporate, institutional and governmental organizations. They also service high net-worth individuals in their home country of Switzerland and worldwide.
Since its founding in 1856, Credit Suisse has grown immensely to over 45,800 employees. It has operations in over 50 countries, including 22 booking centers. It provides a range of financial products and services and is rated by Moody's A1, Standard & Poor's and Fitch Ratings.
Credit Suisse has an expansive operation, reaching well across the globe. The financial institution consists of Europe, the Middle East, Africa, the Americas and the Asia Pacific. A philosophy that balances both international availability and local trends helps Credit Suisse respond and adapt to changing markets and fluctuating client needs.
Popular Credit Suisse Products
Products from Credit Suisse are valued all over the world for their history, beauty and long-term value. If you are considering an investment, Credit Suisse Gold bars contain .9999 fine Gold and come in sizes from 1 gram up to 10 oz. They also offer Platinum bars from 1 gram to 10 oz, and 1 oz or 10 oz Palladium bars.
While the Statue of Liberty design is most popular, every bar with a Credit Suisse stamp is treasured for its connection to this historic financial institution and its value as a Precious Metal investment.
If you are looking to make an investment in Gold, Platinum or Palladium, Credit Suisse is a time-tested and world-renowned partner. Their services are respected around the globe, as are the bars that bear their seal.
Credit Suisse Bullion
Credit Suisse is a worldwide reputable bullion manufacturer, ensuring the craftsmanship and quality of each bar they produce. Their most iconic product, this 1 oz Gold bar, features a simple design that is perfect for a true investment piece. Each bar contains .9999 fine Gold and shows the weight and purity stamped on the obverse. Also listed on the obverse is a unique serial number, which matches the assay card. The reverse of the bar shows an elegant repeating pattern of the Credit Suisse name, providing beauty to this bullion.
Origins and Influence
In 1856, the politician, business leader and technology pioneer Alfred Escher helped establish Credit Suisse to power the construction of the Swiss rail system and incentivize additional industrialization in Switzerland. Once its initial project was complete, the bank continued past those original aspirations, helping build the rail system throughout Europe to prevent the country from falling victim to economic and cultural isolation. Today, Switzerland is known as the "land of railways" with a network of tracks that stretches more than 5,000 miles around the country.
Credit Suisse evolved into an internationally respected bank and mint. Like many businesses and banks, much of Credit Suisse's growth is partially organic but also owes plenty to merging and acquiring other businesses. Arguably, none of this would have been possible without the financial institution's founder.
Expand your collection today and shop our assortment of products from the Credit Suisse Mint.