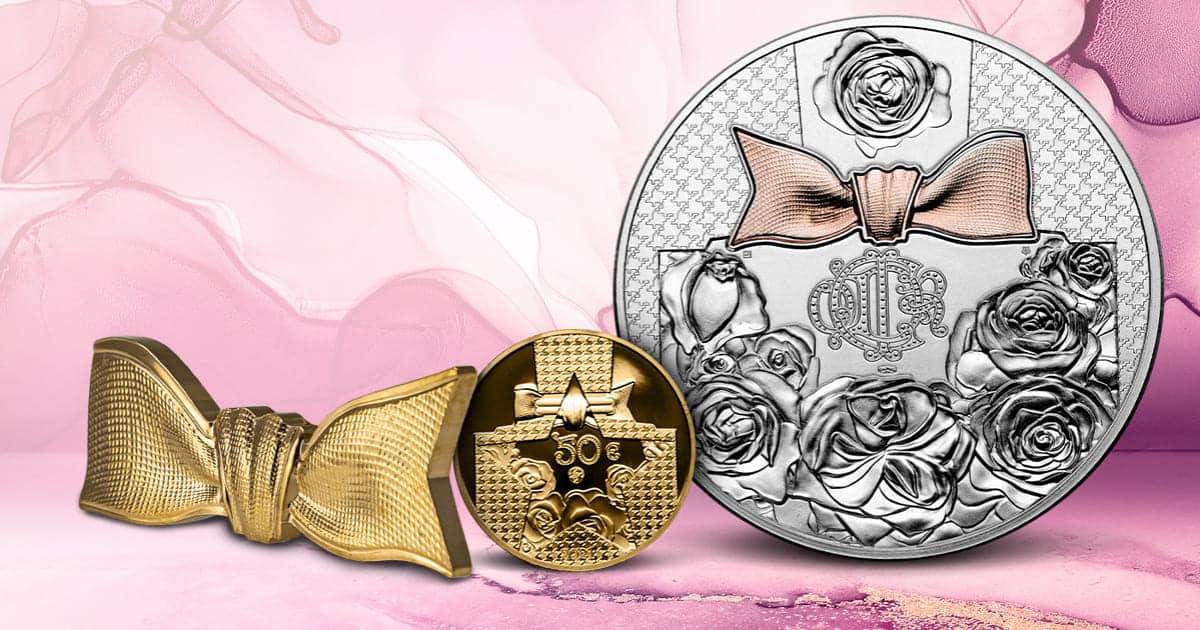 Renowned for its ancient history and world-class creativity, the Monnaie de Paris, or Paris Mint, has more than 12 centuries of working with Precious Metals. It is charged with minting coins for circulation and also manufactures medals, official decorations and collector coins. In addition, the mint casts works of art.
Founded in the year 864, Monnaie de Paris has over 1,150 years of history working with Precious Metals. While the Paris mint may be the only mint authorized to produce circulating coins since 1878, towns and cities have also minted coins since the 9th century.
Some of the towns with historic connection to the Monnaie de Paris include Avignon, Bordeaux, Caen, La Rochelle, Metz, Molsheim, Montpellier, Nantes, Paris, Pau, Pessac, Pont-à-Mousson, Reims, Rennes, Riom, Thann, Troyes, Vic-sur-Seille, Villemagne l'Argentière and Villeneuve-lès-Avignon.
Popular Mint Products
Known for their beauty and numismatic value, some of the most popular coins from the Paris Mint include the Gold 20 Francs Rooster, which was first produced in 1899 and features the Gallic Rooster, which is the unofficial symbol of France. Another popular design is the Lucky Angel. For more than two centuries, these coins have inspired countless tales of faith, luck and good fortune.
The Monnaie de Paris also produces numerous Gold and Silver commemorative coins, celebrating various people, places and events throughout France and the world. Some of the popular series include Lunar coins, Women of France, UNESCO World Heritage Sites and even coins created in collaboration with Jean-Paul Gaultier.
Products manufactured by the Monnaie de Paris are designed by distinguished artists. Artistic creation is of primary importance to the Paris Mint, and therefore it values its relationships with the art community.
Timeless Beauty
Since 864, the Monnaie de Paris has been responsible for producing circulating coinage along with collectible and commemorative pieces. In fact, many of their circulating coins from the past have today become collectible items. For example, the Gold 20 Francs French Rooster coin, minted from 1899 to 1914, is considered an iconic French coin, displaying the Gallic Rooster so often associated with France and French patriotism, much as the maple leaf is associated with Canada.
Production Technology
The Paris Mint preserves many handcrafted techniques. It is a unique place where artisans with traditional skills can practice and hone their talents. Some of the traditional craftsmanship techniques supported by the Monnaie de Paris are jewelry crafting, sculpting, enameling, stamping, foundering, engraving, model/mold making, finishing, polishing and of course minting.
By employing highly skilled artisans, the Monnaie de Paris continues to uphold its historic mission that combines beauty with value to each of its coins. The design of these coins keeps collectors hunting and investors purchasing Gold coins from the Monnaie de Paris.
Expand your collection today and shop our assortment of products from the Monnaie de Paris.