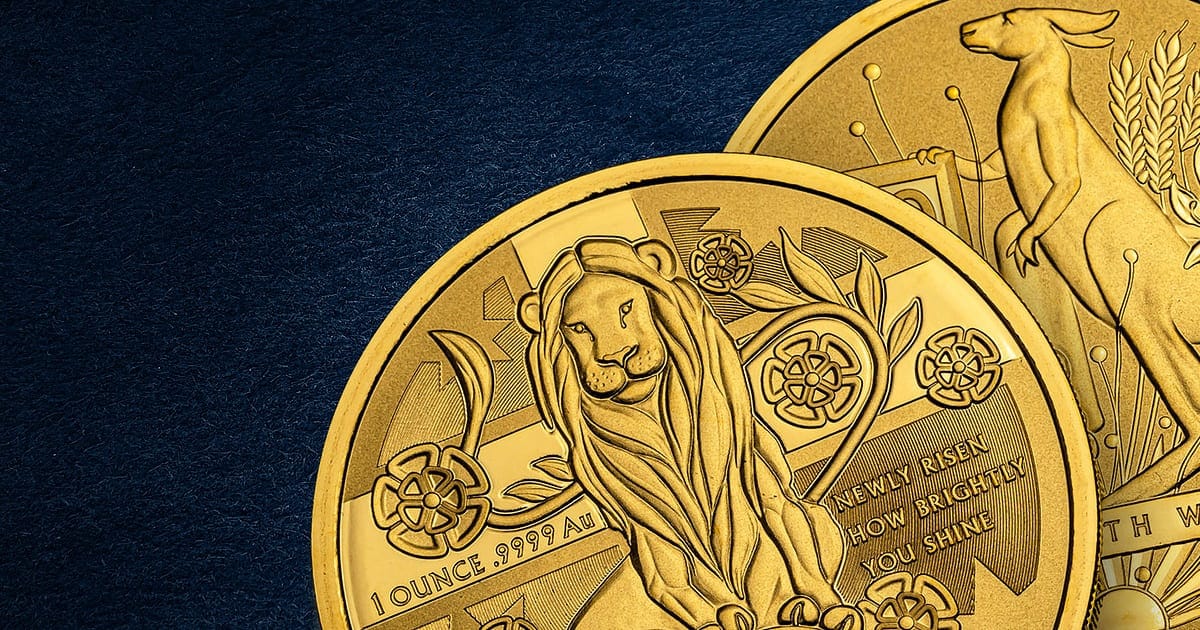 Learn About the Royal Australian Mint
Before the Royal Australian Mint opened in 1965, all Australian coinage was struck at various branches of the British Royal Mint, located in Sydney, Melbourne and Perth. This new mint was established coinciding with the introduction of decimal currency in 1966, which was supplemented by the Melbourne Mint until solitary production was sustainable.
However, the Royal Australian Mint is now the sole producer of Australia's circulating coinage, while also minting beautiful bullion and collectible pieces. Since its opening, they have produced more than 15 billion coins and have the capacity to produce two million coins per day.
In addition to being responsible for Australian coinage, legal tender coins have also been struck for several other nations, including New Zealand, Papua New Guinea, the Cook Islands, Fiji, Malaysia, Thailand and the Philippines.
Royal Australian Mint Products
Fittingly, given its location, the Royal Australian Mint is perhaps most known for its exceptional Silver Kangaroo series. With a limited mintage each year, the Silver Kangaroo coins attract collectors and investors for their changing designs and .999 fine Silver content.
In addition to stunning bullion coins, the Royal Australian Mint releases exciting, innovative pieces each year. Included in this lineup are the Silver and Gold Domed Coins, which depict things such as constellations, the moon and Earth itself. They also produce Gold and Silver Lunar coins each year, beautifully depicting the beloved animals of the Chinese Lunar Calendar.
Depth of Design
In 2016, the Royal Australian Mint introduced the Domed Northern Sky Series, which was one of their most successful collectible series to date. Celebrating constellations visible in the Northern Hemisphere, each release utilized the domed design to give a 3D effect to the image. All three releases in the series feature different color palettes, each giving beautiful depth and interesting visuals to the recognizable groups of stars. From Cassiopeia to Ursa Major, this series takes the viewer on an exquisite journey across the night sky.
Additional Mint Services
While of course being responsible for circulating coinage and beautiful collectible pieces, the large capacity of the Royal Australian Mint means they are also able to offer custom minting for special events, recognizing achievements or for personal or corporate gifts. This can include personalized engraving and packaging if that is so desired.
Something else that the Royal Australian Mint is able to offer is one of the most advanced manufacturing services available in Australia. The mint machinery is intended for circulating and numismatic production, but they often take on commission work and have in fact completed many projects for external clients using their state-of-the-art Toolroom capabilities.
Expand your collection today and shop our assortment of products from the Royal Australian Mint.