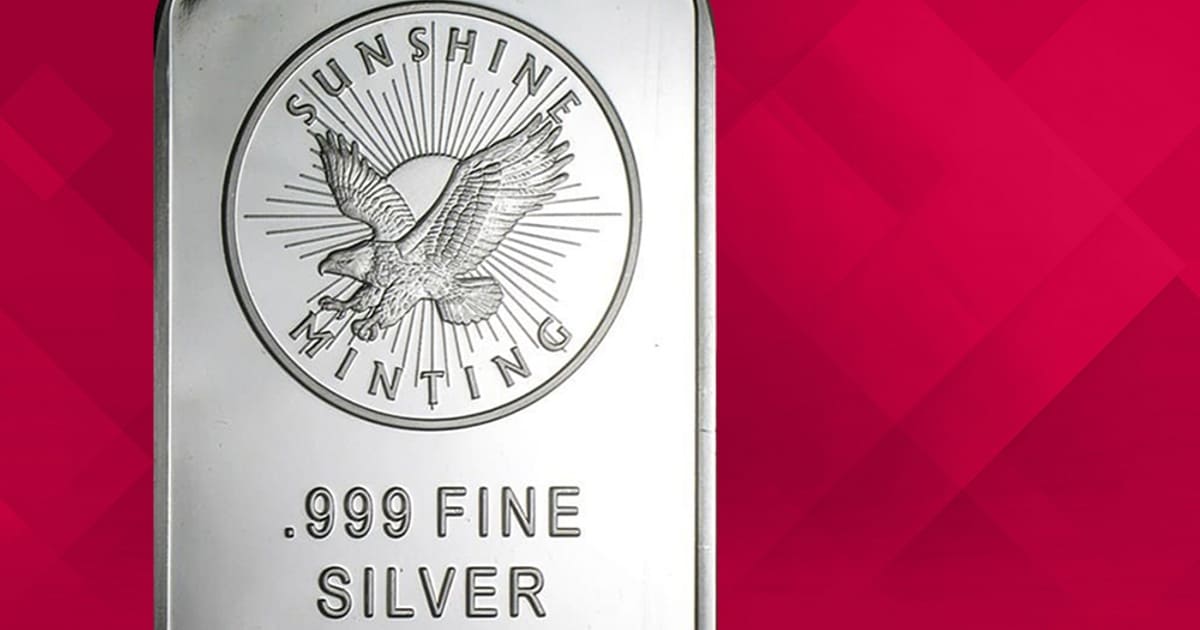 Sunshine Minting
Sunshine Minting is truly an organization optimized for international distribution. It has manufacturing facilities in two locations in the United States (in Coeur d'Alene, Idaho, and Las Vegas, Nevada) and an additional facility in China's largest city, Shanghai. Furthermore, Sunshine Minting, Inc. has sales offices in Canada, Austria and Argentina.
Sunshine Minting customers vary in size, ranging from colossal organizations like governments, financial institutions, and major corporations to private groups and individuals from around the world.
As one of the world's leading manufacturers of products for the minting industry, Sunshine Minting, Inc. prioritizes quality, cost-effective processes and prompt delivery. The company's rigorous policies of internal scrutiny are evident in its drive to continually improve while remaining committed to its goals and the quality of its Precious Metal products.
Popular Sunshine Products
Sunshine Minting, Inc. is commonly recognized for the quality and beauty of its Silver rounds and Gold bars, though Silver bars of equal elegance and purity are also produced. Sunshine Gold and Silver is world-renowned for its fineness and trademarked security measures.
Some popular Sunshine Minting products include 1 oz Silver Bars and 1 oz Gold Bars. Additionally, their 1 oz Silver Buffalo Rounds are among the most popular bullion products in the world, featuring a design adapted from the 1913 Buffalo Nickel.
Whether you intend to buy Gold or Silver, Sunshine Minting's rigorous processes of refinement and production ensure that you will get a high-quality product with long-term value.
Sunshine Minting Bullion
Sunshine Silver and Sunshine Gold products are some of the most widely recognized and distributed products in the world. In fact, their Gold and Silver bullion products qualify for IRA investments in the United States as their products are guaranteed for weight and fineness. The innovative MintMark SI™ security feature, which displays micro-engraving that is only visible when viewed through the decoding lens, is included on products from 1/2 oz Silver Rounds to 100 oz Silver Bars and from 1 gram Gold Bars to 1 oz Gold Bars.
Technology and Services
Sunshine Minting, Inc. offers a wide range of in-house capabilities. These include design developments, quality assurance, assaying, extruding, alloying, blank creation, Gold plating, colorizing, serial numbering and edge lettering. This variety is due to Sunshine's special attention to bringing its products and services to the forefront of the age of technological revolution.
Sunshine Minting offers custom products designed to its customer's specifications, which often includes working from development through the creation of the product. Large companies order custom products available for purchase on their website, including many branded products, which are created through this custom minting process.
Expand your collection today and shop our assortment of products from the Sunshine Mint.