Use This 5-Step Guide to Sell Your Gold
You've got Gold to sell – and questions on the best way to get started. How do you get the best price? What are the dangers to avoid and how can you make it a hassle-free process? APMEX provides resources to make this process a little easier.
We can help you identify some key points about how and when to sell your Gold, as well as what to look for in a trusted buyer. You'll also learn about some of the most common Gold products and how to calculate the price you can reasonably expect to get.
1 – Decide on the Right Time to Sell
Deciding on the right time to sell your Gold can be as much a personal decision as it is a financial one.
If you are investing in Precious Metals and looking for the right time to sell in order to get the best return on your investment, bookmark our spot price page to keep up to date on the daily movements. If you have inherited or come across your Gold in some other way, ask yourself whether you're ready to part with your Precious Metals and whether it's the right time to let go of something that could be sentimental in the future. Stay up to date with today's Gold spot price by using the APMEX App. Download it at the iOS App Store and Google Play Store.
Either way, the number one reason people sell their Gold is that they need to liquidate their investment. It could be to close on a house, to pay for your kid's college tuition, or you might just want to splurge on yourself or your family.
Whatever your reasons, the right time is whenever you say it is.
The most common reasons people sell Gold:
Redistribute investments
College tuition
Big purchase, such as a car or a house
Need cash for some immediate need, like bills
Trade into other metals, whether it is bullion or numismatic/semi-numismatic items
2 – Know Your Gold
It's important to make sure the buy you've chosen is a reputable dealer in the Precious Metals industry. It's possible to run into less than savory characters – and they are notorious for being aggressive and deceptive when negotiating, even more so when they sense the seller has limited knowledge of the industry.
Here are a few points you need to be aware of to make sure you're getting a fair price:
Bullion vs Collectible
The first thing to find out is whether you are holding bullion or a collectible product.
Sovereign vs Private Mint
The second thing you should look for is whether you have (Sovereign) government-backed currency or private mint bullion. Value and buyback prices could be different depending on what you're holding.
Sovereign mints are sometimes referred to as government mints or national mints. Products produced by sovereign mints are made for legal tender in that country. Oftentimes, there is face value associated with the product and an official legal tender status.
Private mints are privately owned and do not produce bullion for legal tender. With private mints, they make products with their own branding or designs, purity and metal content.
Bars vs Coins
The third characteristic to identify is whether you have bars or coins. Normally the retail purchase price point for coins and rounds is higher than bars.
Since the value of Gold is measured by weight (troy ounces in the U.S.), the price per ounce might be higher for a Gold coin, but the total value held in a bar may be much higher since bars tend to be purchased in larger weights.
Bid Price vs Ask Price
Bid Price: The price at which a dealer is willing to buy your product.
Ask Price: The price at which a dealer offers to sell the same product.
3 – Learn about the Most Popular Types of Gold to Sell
There are many Gold bullion products that can be sold for cash. But if you're a novice or intermediate seller, we've compiled a list here that describes and demonstrates some of the most popular bullion items sold back to dealers:
Popular Gold Bullion to Sell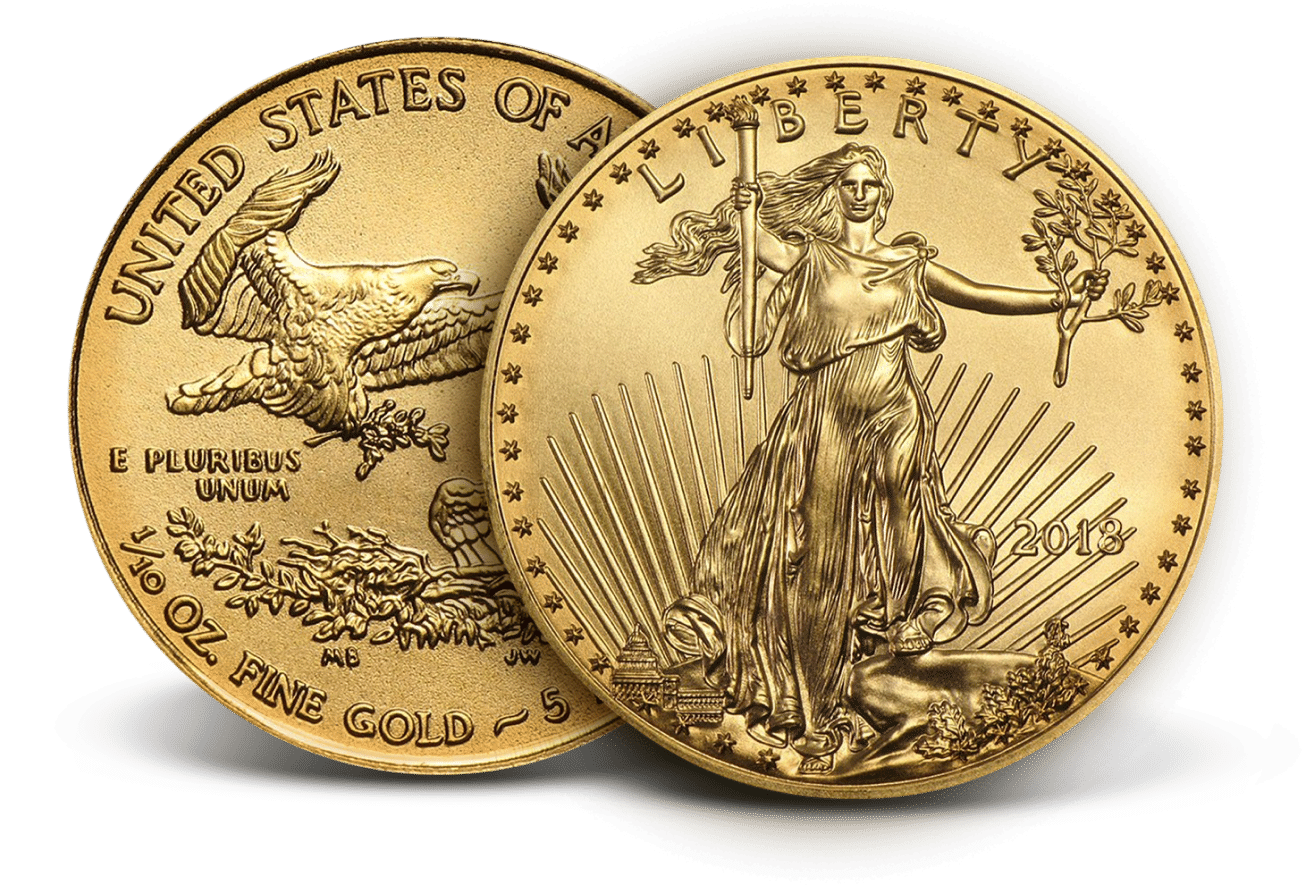 Gold American Eagles 
The American Eagle coin comes in a variety of denominations, designs and metals. American Eagles coins are produced by the U.S. Mint. Two American icons, the eagle, an unwavering representation of the United States, and Lady Liberty, have appeared on American Eagles since their first minting in 1986. The Gold Eagle takes its design from the 1907 Saint-Gaudens Gold Double Eagle.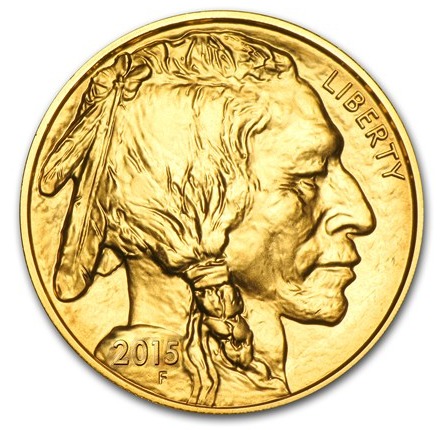 Gold Buffalo coins
The Gold Buffalo coin is based on the 1913 Buffalo Nickel designed by famed sculptor James Earle Fraser. This classic design celebrates Native American tribes and the majestic buffalo. The Gold Buffalo coin was the U.S. Mint's first 1 oz Gold coin to contain .9999 fine Gold and has been popular since its introduction in 2006. Fraser's design was also used for the Silver Buffalo, released in 2001, giving investors the opportunity to add value to their portfolio while also owning a small piece of American history.

Golds bars
Gold bars generally match sovereign coins in content and purity but cost less over Gold spot price than Gold coins because they're usually minted privately. Each Gold bar is stamped with its exact Gold weight, fineness and a serial number for added security.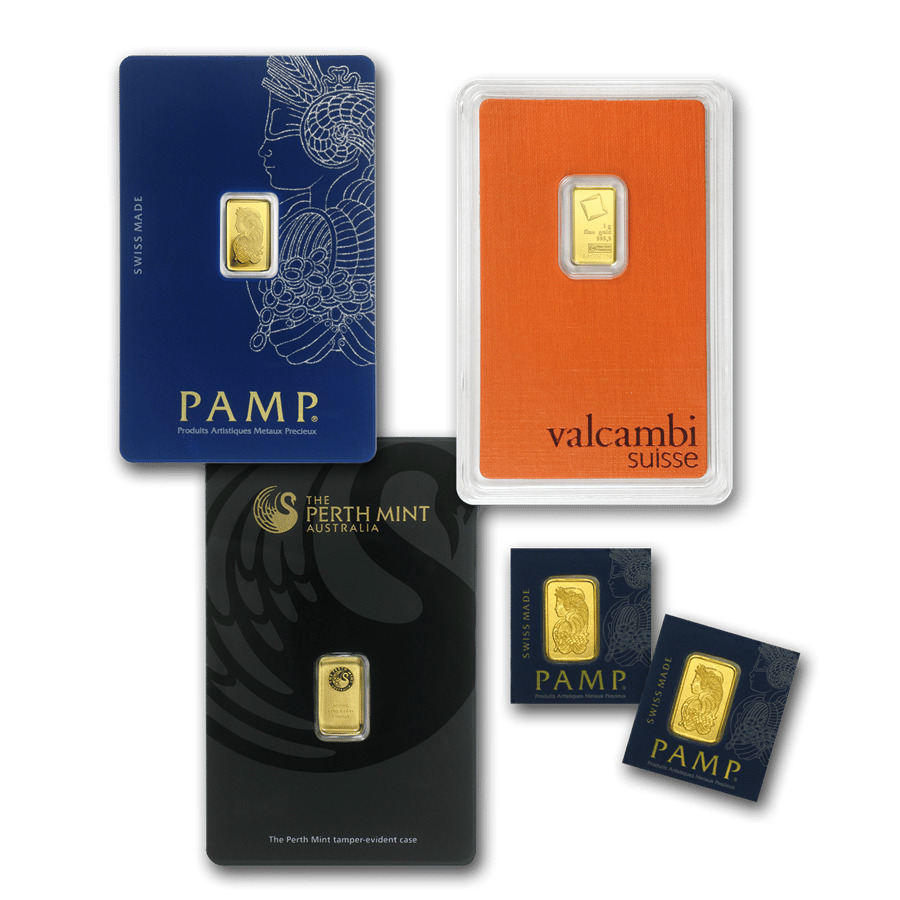 Gram Gold pieces
Gram Gold pieces, whether rounds, bars or coins, were easier to trade and barter with than full troy ounce sizes. They were also easier to obtain and certainly more affordable, which stands true today. Many refiners create gram Gold pieces as an easy way for both investors to begin or add to a Gold collection.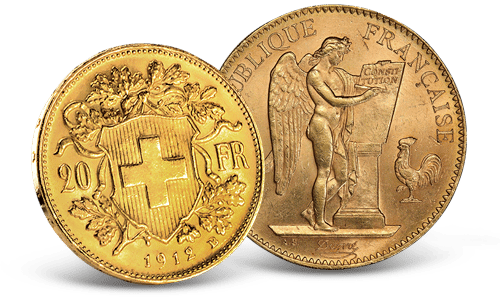 European Gold coins
European Gold coins can be purchased stateside but collectors may have obtained them while overseas. These are common to soldiers or contractors who were stationed overseas and bought or obtained as a memento. They were used as currency from the 1800s through the 1930s, so many types of European Gold have made it into family histories, passed down from generation to generation.
4 – Find a Trusted Buyer
Once you know your Gold, you must decide where to sell it. You'll want to find a reputable, trusted online dealer, like APMEX.
You might wonder if the most convenient place to go is a pawn shop or a local coin shop. Sure, it carries the benefit of being able to talk to someone in person and to walk out with a check that day. Chances are, they may try to lowball or intimidate you into accepting a lower price than your Precious Metals are worth.
5 – Consider Selling Your Gold to APMEX
Online Precious Metals Dealers, like APMEX, can offer you better prices than pawn shops or coin shops. Over the last 20 years, we've purchased over $1 billion in Precious Metals from people just like you.
By selling to us, you can also avoid the high-pressure tactics and aggressive employees that are common with side-of-the-road dealers.
Selling your Gold to APMEX is easy and fast. We've completely reinvented and modernized the process with YOU in mind. Here's how it works:
Create a free account online or give us a call
Our friendly, no-pressure APMEX team will even help you identify products if you don't know what you're holding.
Lock in your price
Once APMEX has determined the products you want to sell, you will be quoted a price you can lock in immediately.
Ship your product
We'll send you all packing instructions and shipping labels to download and print. Pack your Gold products and drop it off at UPS.
Get verification
APMEX will authenticate each item, verified by members of the numismatic (coin experts) team.
Get your money
Our 1-Day Guarantee means you'll be paid in 1 business day from the time we validate your products (some restrictions apply).
Request a Quote
We make it easy to sell your Gold, from locking in your price to getting paid. Start the process today by requesting a quote online or giving us a call. The quicker you decide to sell, the quicker you can get paid.
Learn more about selling Gold to APMEX.