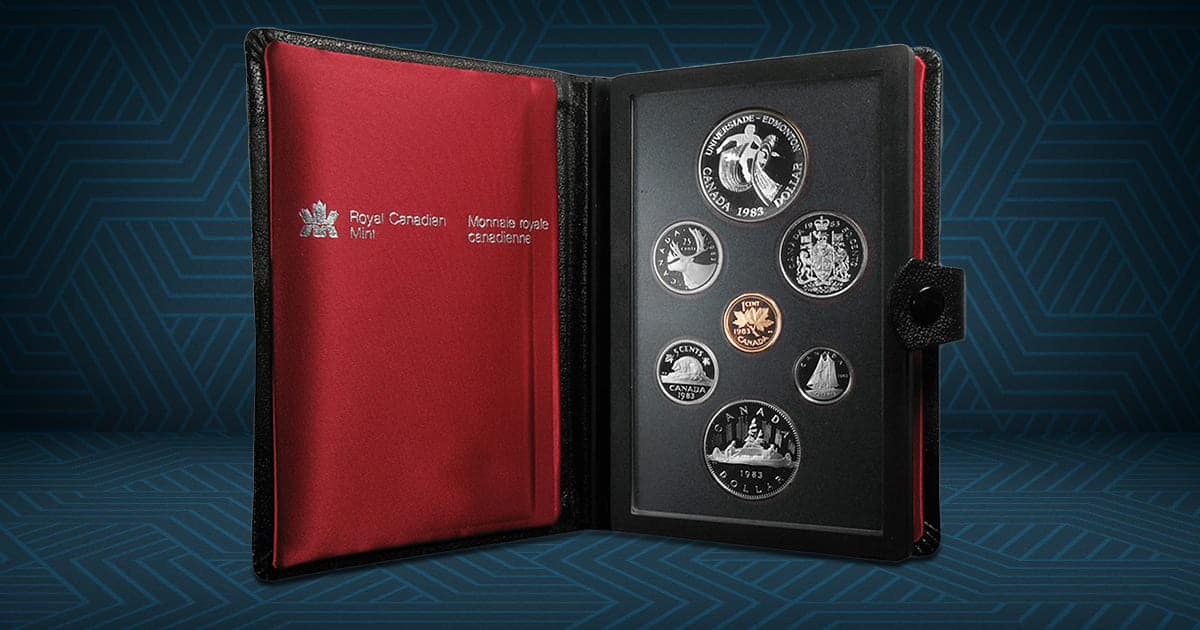 Find the Silver Content of the 1983 Canadian World University Games Dollar
The 1983 Canadian Silver Dollar is composed of 50% silver and contains .3750 oz of silver. The remaining 50% is made from copper.
The coin is in medallic alignment, so both the obverse and reverse face the same vertical direction. You can turn the 1983 Canadian silver dollar from side to side and both sides will be facing up.
What does the 1983 Canadian Silver Dollar Commemorate?
The 1983 Canadian Silver Dollar celebrated the 1983 Summer Universiade, or World University Games, which were held at Edmonton University in Alberta. It was the first time Canada hosted the games, which drew more than 2,400 athletes from 73 different nations.