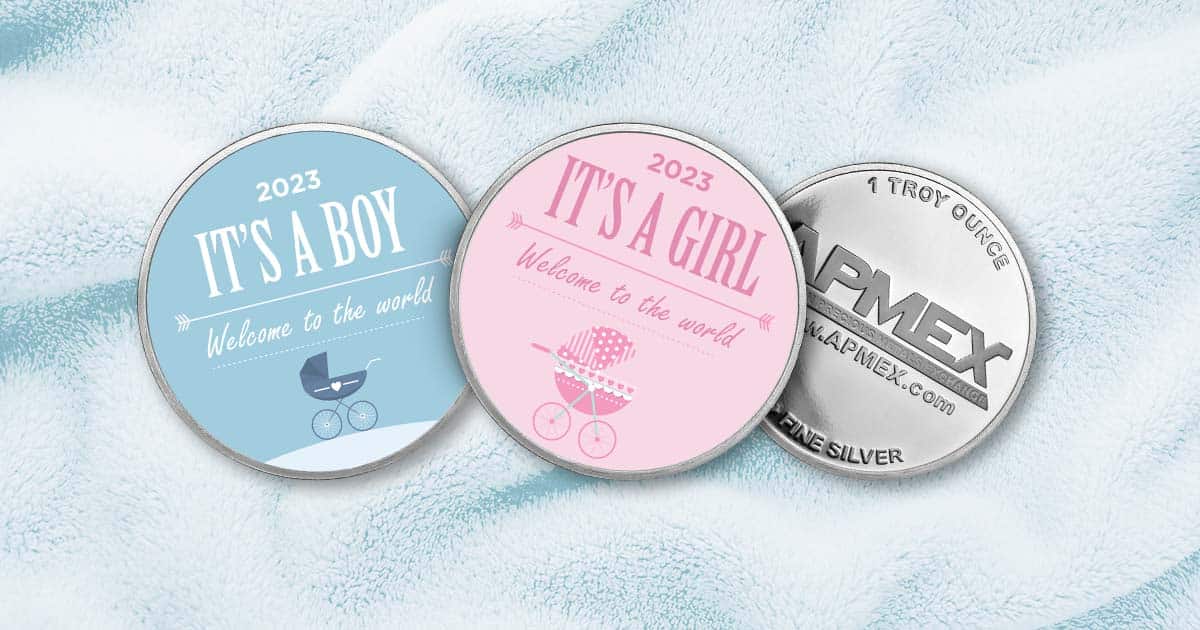 The tradition of giving silver to infants is rooted in cultural practices informed by historic significance. Gifting silver coins is a way to wish the baby prosperity and good health throughout their life.
Where Does the Silver for Newborns Tradition Come From?
Coins hold a special place as christening gifts. They symbolize good luck, health, and wealth for the baby. The tradition of presenting silver coins to a baby on their christening day dates back thousands of years.
Biblical Origins of Christening Silver
The tradition of gifting precious metals to infants has origins in the biblical story of the Magi presenting gifts to Jesus. In the Gospel according to Luke, one of the Three Wise Men presented baby Jesus with the gift of gold.
This gesture is thought to be the inspiration for giving precious metals to newborns, done so today with silver christening coins.
Where did the tradition shift from gold to silver? The origins of that shift lie in more recent history.
Silver Spoons in the Middle Ages
In the Tudor era, the custom of commemorating a family birth involved the gift of silver spoons.
These spoons would have been small with well rounded edges to prevent cuts and bruises on the baby's mouth and lips. The phrase "born with a silver spoon in his mouth" originates from this time.
Silver Sixpence and Christening Coins
By the Victorian era, the tradition shifted to gifting silver trinkets like cups and rattles instead of spoons. Following the introduction of the silver sixpence during the reign of Edward VI in 1551, the sixpence coin swiftly became a symbol of prosperity.
In contemporary times, the tradition endures as people opt to gift silver coins and silver rounds after being born and during christenings to wish the baby prosperity and good health.
While the act of giving coins is seen as a symbol of good luck, it also serves a practical purpose by establishing a financial foundation for the child.
Are There Other Traditions for Welcoming a Newborn?
Many cultures have unique ways of welcoming a baby to the world.
In Trinidad and Tobago, a customary gesture involves placing money into the hand of a newborn to convey wishes of good fortune for the future.
Meanwhile, a significant ceremony known as Zhua Zhou in China occurs on a child's first birthday. Friends and family contribute coins, usually threaded onto a string for the child to wear around their neck. During the Zhua Zhou ceremony, various objects, including a coin, are presented in front of the child. The child then selects an item to play with, and if they choose the coin, it is believed to signify a lifetime of good fortune.
In Armenian culture, a comparable tradition unfolds through the Agra Hadig ceremony. Following a premise similar to Zhua Zhou, Agra Hadig occurs not on the child's first birthday but when the child gets its first tooth.