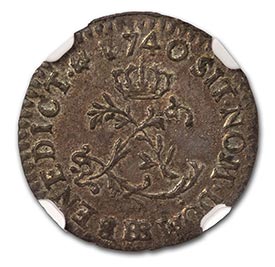 French Colonial Issues (1670-1722)
Colonial and post-colonial coinage in the Americas formed a varied and unique patchwork, mixing with other media of exchange to create a huge variety in commerce. During this time period, foreign coins and colonial issues mixed with wampum, grain, barter and privately-minted tokens for a chaotic system of trade that did not standardize till far later.
French Colonial Issue Design
The history of early United States coins embraces a wide variety of money, not just coins minted within the United States itself. World coins saw common usage across the whole of the United States, and major denominations from countries like the Netherlands, France, and Spain were widely circulated through the 1850s. British coins were commonplace, not surprising considering the American colonies were under British rule. The bulk of coinage was English crowns, shilling and pence as well as the Spanish piece of eight (which laid the groundwork for the Silver dollar).
Foreign coins were not the only circulating currency in the New World. Private issues were also available, and there were circulating coins created by some of the states (most notably Massachusetts, but also Maryland and New Jersey). There are several major privacy issues that were created in the Americas and saw varying degrees of circulation. There were also some issues created under the British royal patent in the American colonies. Though the French did not own territory in the area of the British colonies of the time, they too had coins made by royal patent in the New World, and these also circulated.
The French colonial coins did not have any specific relation to the territories that would become part of the United States. All coins were issued as general New World colonial coins, not tied to a region. 1670 coins were authorized for the French territories in Acadia, New France, Newfoundland and the West Indies. 1717 through 1722 coins were authorized for New France, Louisiana and the West Indies.
1670 coins were to include Silver five- and 15-sol coins and Copper two-denier coins. The only known specimen of the two-denier coin is a pattern. The Silver sols were struck in large numbers, but did not circulate and were driven out by 1680.
1717 and 1720 issues of the six-denier, 12-denier, liard and 20-sol pieces saw little success. The 1717 deniers were not able to be struck because the Copper alloy was too close to brass.
Various coins were struck from the Silver alloy billon between 1709 and 1760. These include the 15-denier, 30-denier, half sou and sou marque. Most of these dates are very hard to find and the half sou of 1740 is the only common date. Dates of these billon coins after 1760 were not used in North America.
In 1721 and 1722 nine-denier (or sou) Copper coins were struck on blanks from Sweden. New France received over 500,000 coins. These did not see circulation, though. The colonists preferred Silver to the Copper coinage they were sent and very few made it into their hands. Most were sent back to France.
Some French colonial issues were stamped with "RF" and sent to the West Indies, and these saw some use in Louisiana due to trade ties. Circulation was not official and they were not officially accepted as payment, but as many border or harbor towns did they accepted other currency.
Historical Significance
Most of these are fairly rare today, and they are particularly hard to find in the United States. The 1720 issues are sometimes collected because of their connection to the Mississippi Bubble, but not so much for their intrinsic historical value.
Numismatic Value
These coins are expensive and rare in higher grades. France had good mints, but they still have some individualism between dies. Because of the handmade dies, coins can be collected in types based on the die that was used for the strike. Some of these have very few examples surviving, including the 1670-A Copper double which is unique.
Expand your collection today and shop our assortment of rare U.S. coins here.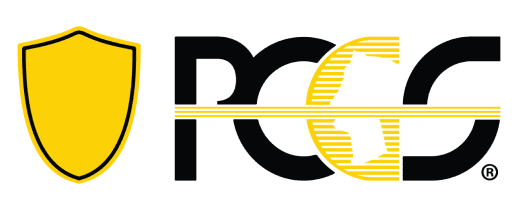 PCGS Products
You need the most up-to-date pricing on your coin collection. That's why APMEX has partnered with PCGS, the premier grading authority in the world of rare coins, to bring you constantly updated pricing on collectibles and rarities. PCGS has been grading coins since 1986, bringing consistent standards of quality to a fractured industry. In the years since they have remained a source of reliable information on the current collectible and rare coin market.