The Collectability of Copper Bullion, Rounds, and More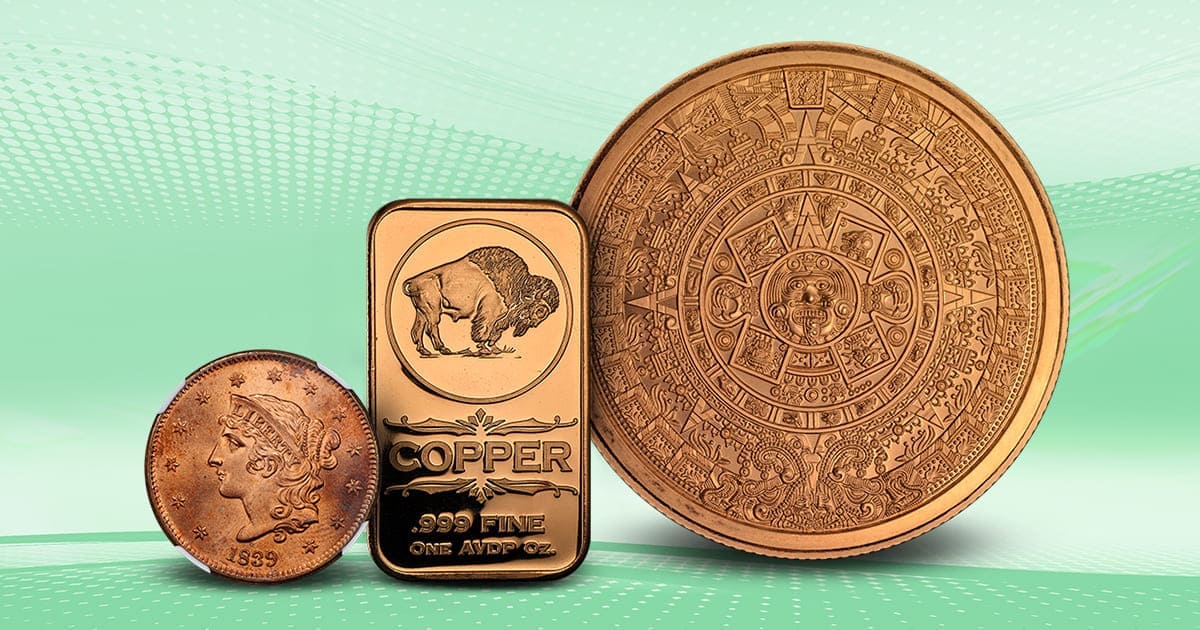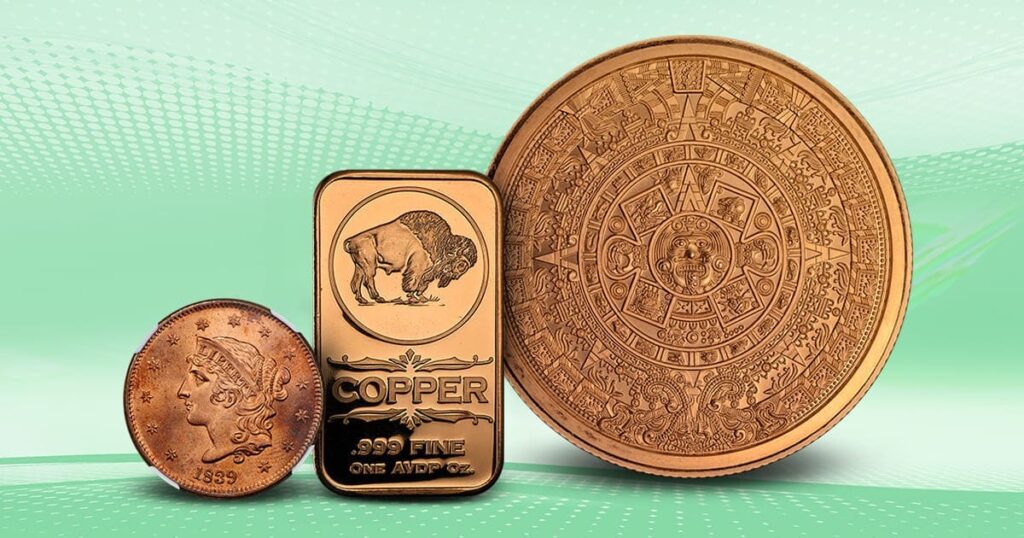 Copper Bullion
Copper offers unique diversity that can expand any portfolio. Copper value remains high and has moved fluidly along with other Precious Metals. The market is high and comes in product forms that are easy to collect and store. For years, Copper has been seen as a metal that is found in household appliances and is not often thought of as collectible.
Copper Bars
Many Copper bars feature designs originally used on beloved American coinage, adding collectible appeal to these affordable products.
Copper Rounds
Copper rounds bring collectors the historic beauty of legendary coin series to the modern-day. Because the metal is so valuable, central banks can no longer afford to mint coins with large amounts of Copper. As you shop APMEX's selection, you will find everything from fractional sizes in tubes, to 1 oz and 5 oz pieces featuring classic American coinage artwork. No matter your product need or price point, you can find something within your budget.
Copper Coins
U.S. Copper coins are valued because many of these circulated in the United States more than 150 years ago. As you APMEX's U.S. Copper coin selection, you are sure to find something you will love no matter if you are looking for classic half cents or the iconic Lincoln Copper cents.
Expand your collection today and shop our assortment of Copper bullion.