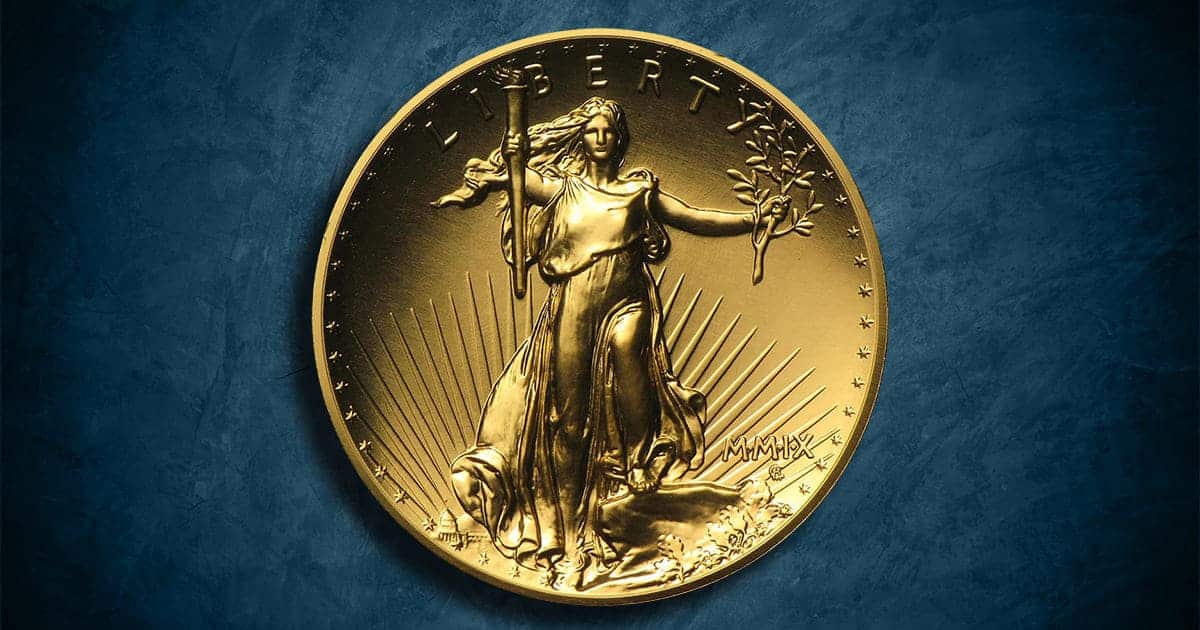 MMIX Ultra High Relief Gold Coins (2009)
The U.S. Mint began to create different bullion coin designs after the success of its Eagle coins, and one of these in recent years is the MMIX Ultra High Relief. These coins were a showcase of how far minting technology had come in the years since the original Saint-Gaudens Gold Eagle design had been struck. They restore the classic Saint-Gaudens design to the way it was originally supposed to look.
MMIX Ultra High Relief Gold Coin Design
The Ultra High Relief coin program was only possible because private Gold ownership was reinstituted in the United States. Prior to this point, from the time of President Franklin Roosevelt's Executive Order 6192 in 1933, private Gold ownership had been banned. There were a few exceptions — Gold coins with numismatic value were exempt, and industrial gold and jewelry were allowed. Up to five ounces of Gold bullion coins were allowed for each person. But such restrictions were severe and had the effect of drastically curtailing U.S. private gold holdings.
President Gerald Ford lifted these restrictions on December 31, 1974, and soon after that point, the U.S. Mint began exploring programs to offer Treasury-owned Precious Metals to the public. The first of these was the failed American Arts Gold medallion program, which ran from 1980 to 1984. In 1985 Congress passed a law allowing for the striking of Gold coins, followed rapidly by another act authorizing Silver. 1986 saw the first new Eagle bullion coins minted, with Gold and Silver start. Other coin programs rapidly followed as the U.S. Mint explored new ideas for bullion coins.
The original Saint-Gaudens design used for the MMIX came from Theodore Roosevelt's desire to modernize U.S. coinage and create works that were outstanding for beauty and design. The high-relief design of the early Saint-Gaudens coins was directly tied to Roosevelt's wishes and diametrically opposed to the wishes of the mint, particularly Chief Engraver Barber.
Saint-Gaudens had been working on an eagle design for the cent, but he adopted it for the double eagle after learning an eagle could not by law appear on the cent. The obverse of the design is Liberty holding a torch and olive branch walking across a rocky area with the U.S. Capitol and the sun behind her. The reverse is a flying eagle with the sun rising behind it. The motto was placed on the edge of the coin to make way for the other design elements.
The first designs that were sent to the Mint were struck as pattern coins, and even on a special medal press, it took up to nine strokes. Circulation strikes had to be doable in one. The few ultra-high relief coins that have survived are incredibly rare and expensive. The design was knocked down to high relief, then further for successive years of coinage as it proved impractical for regular use. Chief Engraver Barber created his own low-relief version of the design which was used for some 1907 coins and all years succeeding. Barber made minor modifications to the design in addition to lowering the relief.
All succeeding examples had a low-relief design, as it was just too challenging to create a coin with high relief. But metallurgy and minting moved on, and in 2009 the U.S. Mint issued a version of that original coin the way it was supposed to look. There are some minor modifications but by and large, this coin is similar to the way the Saint-Gaudens was supposed to look. It contains an ounce of 99.99% Gold and is produced exclusively for the collection.
Historical Significance
The MMIX is most notable because it's a reissue of an iconic coin design that was never able to be struck the way it was supposed to look. Newer machinery can do things with coins that the machinery at the time could not, and with that extra technology the historically-significant Saint-Gaudens design can be seen as the sculptor intended.
Numismatic Value
The MMIX Ultra High Relief coin has some numismatic value because of its uniqueness, but it has a fairly high mintage as well. These coins are valuable as examples of how an ultra-high relief coin would look and they're great for any collector interested in the Saint-Gaudens design or 20th-century American coinage, but they don't have the same kind of interest as the older Saint-Gaudens coins.
Expand your collection today and shop our assortment of U.S. Mint high-relief American Liberty Gold coins.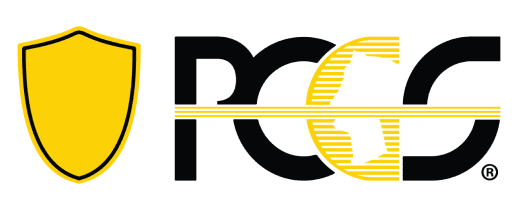 PCGS Products
You need the most up-to-date pricing on your coin collection. That's why APMEX has partnered with PCGS, the premier grading authority in the world of rare coins, to bring you constantly updated pricing on collectibles and rarities. PCGS has been grading coins since 1986, bringing consistent standards of quality to a fractured industry. In the years since they have remained a source of reliable information on the current collectible and rare coin market.