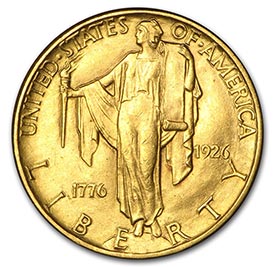 Gold Commemorative Coins (1903-1926)
Commemorative coins have a long and storied history with origins dating all the way back to Classical Greece. From the Mughals to the West Germans, governments have created special coins created to memorialize great people and events. Commemoratives are collectibles, and usually are not made for circulation (though they may be in some cases, such as the 50 State Quarters or Washington quarter).
These coins are almost always historically significant and are usually issued either for commemorations or to collect money for monuments or celebrations. Before 1982, U.S. commemorative coins were often created by a commission in charge of the event. The coins would be sold for a premium over the regular price of the coin to collect seigniorage.
Gold Commemorative Coin Design
Gold commemorative coins were not as common as Silver, but there were several issues that were struck between 1903 and 1926. These were struck as Gold dollars, quarter eagles and fifty-dollar Gold pieces. Most of them were Gold dollars.
One of the most unique issues was the fifty-dollar Gold piece as part of the Panama-Pacific International Exposition. There were round and octagonal versions of this large Gold piece that were created, and even in low grades, they are very expensive and rare today. These coins were usually designed with a unique obverse and reverse. They were sold by the commission in charge of the event and given a premium over the actual price of the metal or face value of the coin.
These commissions leaned on specialty coin issues to create revenue, but over time the market got so clogged with commemoratives that there was a backlash. Detractors pointed to the large stocks of commemorative half dollars on hand when it came time to create a commemorative coin to honor George Washington, saying it wasn't worth creating another commemorative issue if all it was going to do is sit in a vault and not move. Chief among these was the president at the time the Washington coins were being debated, Herbert Hoover.
When you look at Silver commemorative coins, a large number of them came out from 1900 through the 1920s. Hoover hated the idea of adding to this list of half-dollar issues, particularly due to a large number of uncirculated Oregon Trail Memorial coins. Coins were selling badly and Hoover thought the addition of more designs would cause problems with counterfeiting. The solution proposed was to replace the half-dollar design for an entire year, but before the plan could be put in place, the Washington quarter was brought into being by legislation in the House of Representatives.
Despite Hoover's strenuous objections, commemorative coins continued to be struck by commissions for fundraising through 1954. Most of these were half dollars and dollars due to the large size, which made it easier to showcase a unique design. Some quarters and smaller Gold dollars were also struck through this time period.
Historical Significance
Most commemorative issues are tied to a specific event or historical anniversary, so they have some historical significance. Commemoratives may not have come out at the time of the event, but they are reminders of it and some of the designs were done by very famous coin designers and sculptors of the day.
Numismatic Value
Commemorative value can be volatile. Many of them had low mintages and surviving populations, which can drive prices up dramatically. Some issues were firsts, including the first U.S. coin to have a U.S. president and the first U.S. coin to have a living president. Commemorative value isn't completely stable and is worth checking on a more regular basis than some other coins.
Expand your collection today and shop our assortment of Commemorative Gold Coins.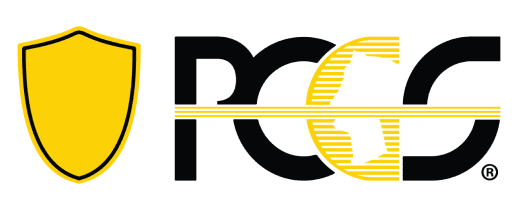 PCGS Products
You need the most up-to-date pricing on your coin collection. That's why APMEX has partnered with PCGS, the premier grading authority in the world of rare coins, to bring you constantly updated pricing on collectibles and rarities. PCGS has been grading coins since 1986, bringing consistent standards of quality to a fractured industry. In the years since they have remained a source of reliable information on the current collectible and rare coin market.