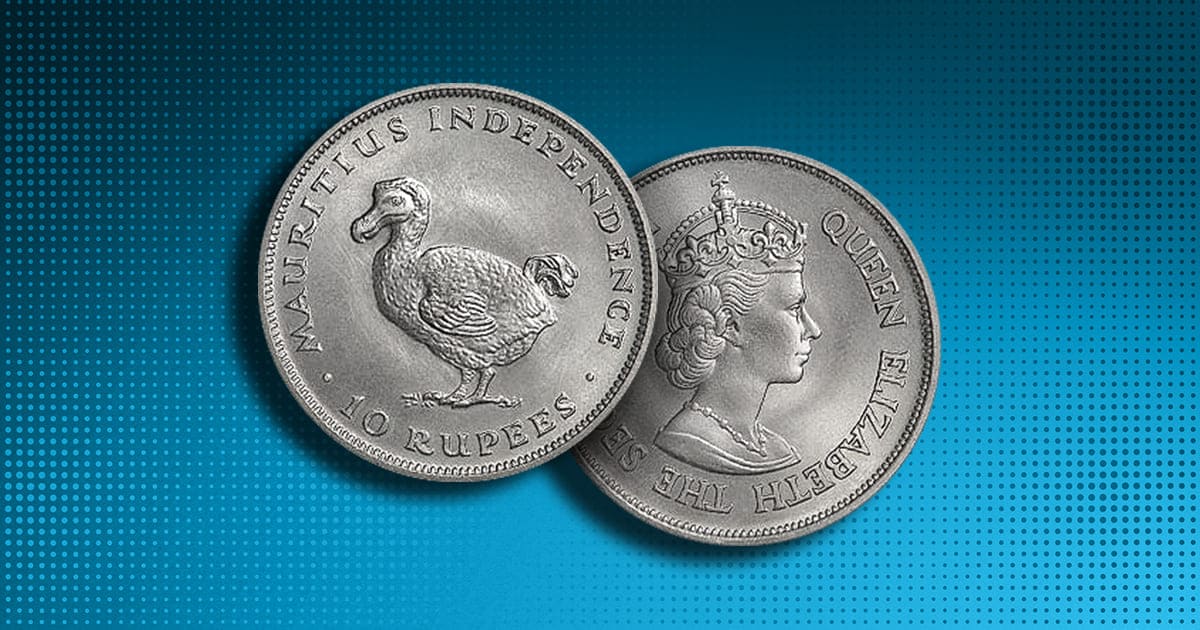 What is the Metal Content of the 1971 Mauritius 10 Rupees?
If you've been following along for APMEX Answers, this coin is similar to the 1971 British Columbia Canadian Dollar in that there are two answers: Yes and no.
In 1971, the Royal, United Kingdom, and Llantrisant Mints issued Mauritius 10 Rupee coins with a bust of young Queen Elizabeth on the obverse and dodo bird on the reverse. One of these coins was a circulating cupronickel release and the other, a non-circulating silver proof.
How to Tell the 1971 Mauritius 10 Rupee Proof from the Circulating Coin
These coins are identical in design and size, and similar in color.
The circulating 10 Rupees is composed of copper-nickel, which has a silver color, and the proof is composed of .925 silver.
There are two sure-fire ways to distinguish these coins from each other: Their weight and orientation.
The Proof 10 Rupees weighs 20 grams and features medallic alignment, so both the obverse and reverse face the same vertical direction. You can turn the 10 Rupees Proof from side to side and the reverse and obverse will both be right side up.