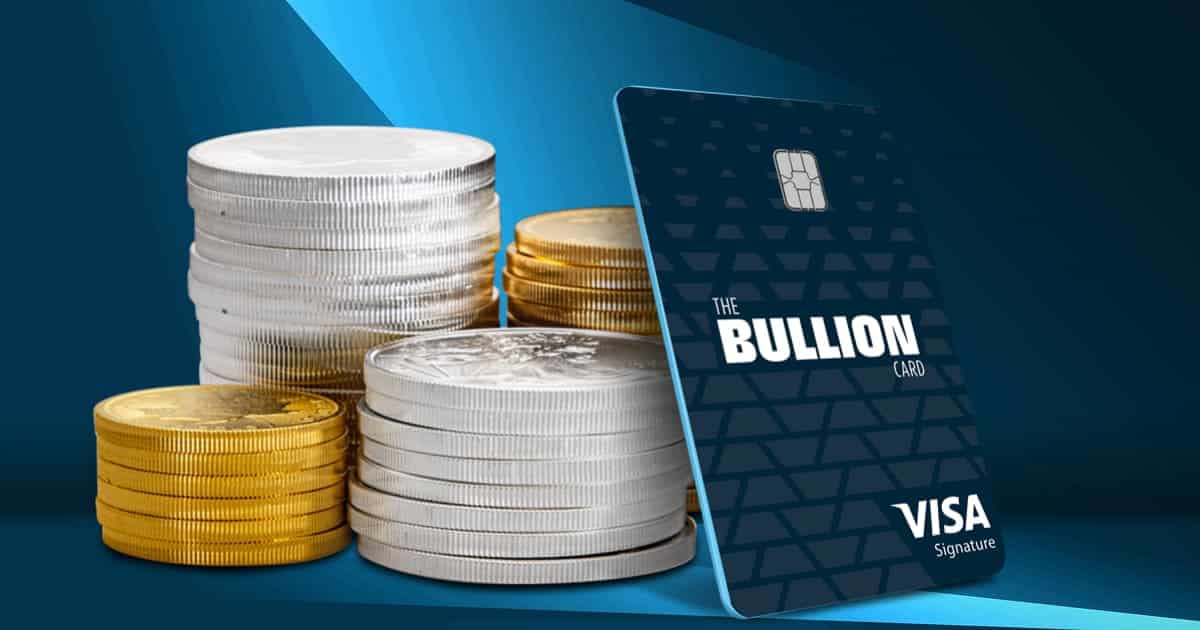 APMEX and OneGold Announce the Bullion Card
APMEX and OneGold are excited to announce The Bullion Card, the industry's first Precious Metals reward credit card. You can now earn Gold and Silver with everyday spending. If you want join the list you can sign up.
Why should you care about Precious Metals? With inflation at 40-year highs, many investors, including billionaire Ray Dalio, are hedging their bets with Gold. In addition, many well-known economists are forecasting a much higher price of Gold if inflation persists.
"If you don't own Gold, you know neither history nor economics." – Ray Dalio
The Bullion Card offers 4% back in Precious Metals when using your card at APMEX and OneGold, and 1% back when using your card everywhere else. This includes buying groceries, getting gas, or shopping at your favorite online retailers.
As an introductory offer you will receive 0% APR on purchases for 12 months, and 0% APR for 12 months on Balance Transfers made within the first 60 days of account opening. In addition, you will get 15,000 points, a $150 value, in Precious Metals after spending $1,500 in the first 90 days after opening your account.
The Bullion Card offers two ways to redeem your rewards. If you apply on APMEX, points can be redeemed during checkout for any of the 25,000+ products available at APMEX.com. Or, if you apply on OneGold, points can be automatically invested each month into a Gold, Silver, or Platinum asset of your choice.
For convenience, the card has a contactless chip and is integrated with Apple Pay, Samsung Pay, Fitbit Pay and Garmin Pay.
For cardholders with a $5,000 or higher credit limit, The Bullion Card also offers several Visa Signature Benefits, such as lost luggage reimbursement, roadside assistance, auto rental damage coverage, extended warranty on retail purchases and many more.
Best of all, this credit card has no annual fee.
Find out more details and get on the list for OneGold options by going to The Bullion Card OneGold website.
Learn more about The Bullion Card.