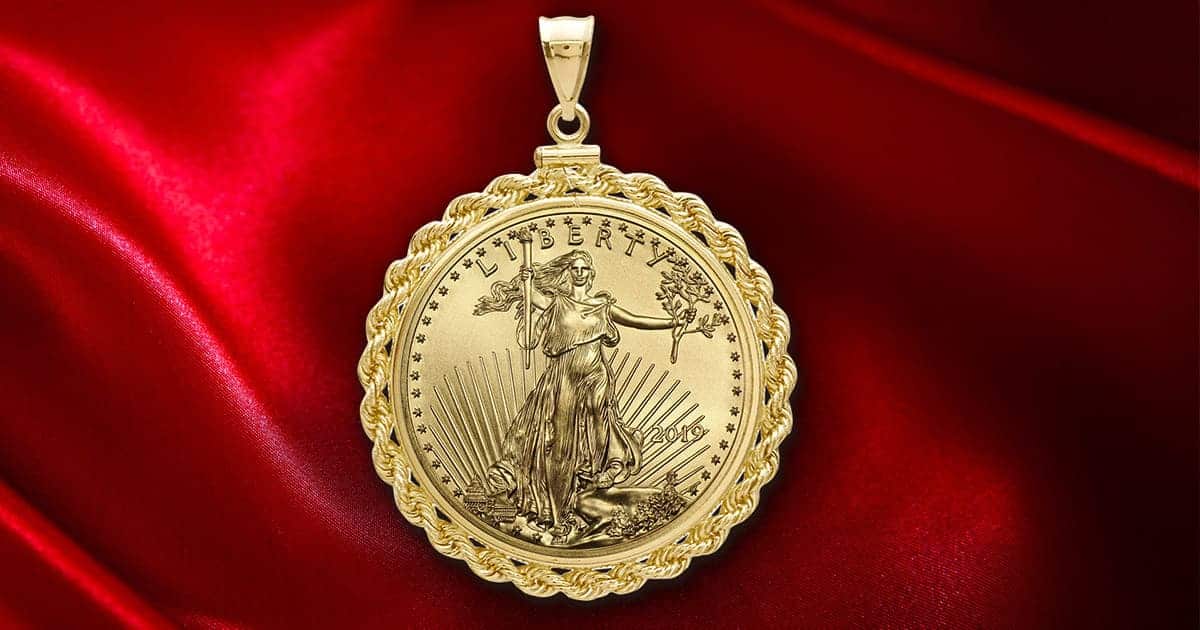 Learn About Gold Eagle Pendants
Gold Eagle Pendants are the perfect marriage of beauty and lasting style. Comprised of a 14-karat Gold bezel and a Gold American Eagle coin, the Gold Eagle Pendant is sure to match any style. APMEX has a wide selection of Gold Eagle bezel and coin combinations to choose from.
The obverse of the Gold Eagle is adapted from Augustus Saint-Gaudens' famed Gold Double Eagle design of 1907, often regarded as the most beautiful design in American coinage. The design features Lady Liberty walking confidently against the sun's rays, carrying a torch and an olive branch. The reverse of the coin is equally beautiful, showing a male bald eagle in flight carrying an olive branch to his nest, where a female awaits with her young. This design highlights the strength and importance of American families.
Expand your collection and shop our assortment of U.S. Mint Gold coins today.